Ras Al Khaimah Crafts Festival, a window to the past March 10,2020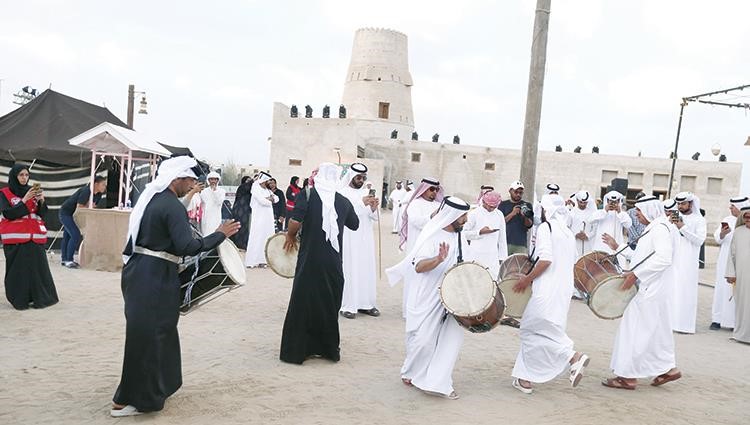 His Excellency Ahmed Obaid Al Tunaiji, The General Manager of the Department of Antiquities and Museums, confirmed that the RAK Crafts Festival highlighted key traditional crafts, that were famous in Emirati society, while promoting and supporting craftsmen along the culture and heritage associations. The festival also introduced crafts to new generations to emphasize the importance of protecting and promoting them.
Culture and heritage associations participated in the recently held festival, showcasing various traditional crafts, that reinforce the national identity of the new generation and introduce them to the aspects of life of ancestors.
Nasser Hassan Al-Kass Al Ali, Chairman of the Bin Majid Association for Folklore and Rowing, said: "The association showcased several marine crafts, such as making Al Karakeer and other fishing tools, as well as showing features of diving profession and presenting an exhibition of tools used in fishing and books about this rich tradition, introducing it to new generations.
Khamis Al Saghir, Chairman of Shamal Society for Arts, Folk Heritage and Theater, noted that the showcased key Bedouin traditions, like preparing Arabian coffee starting from roasting the beans, and serving guests using Della, as well as falconry and how to train and attend to the falcons. The society also highlighted best traditional products like the art of Al Sadu and butter making, and making Al Qors meal by ladies, as well as the Yolla dance. The show also included arts from the mountains such as Al Rawah and Al Nadbah, and a heritage exhibition for tools used in such environment especially weapons and potteries.
The festival's events were held at several locations, including Jazirat Al Hamra Archeological Town, showcasing the challenges faced by the ancestors.