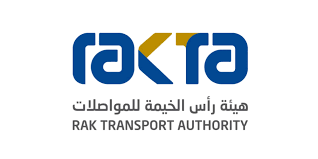 Ras Al Khaimah (RAK) is the northernmost of the seven Emirates that make up the United Arab Emirates. It is known for its diverse landscape, from 64km of pristine beaches, to terracotta deserts and an imposing mountain backdrop. The Emirate is home to the highest peak in the UAE, Jebel Jais, standing at 1,934 meters and featuring the world's longest zip line, at almost 3km.
Where Rak Transport Authority ( RAKTA) is working to develop and provide a smart transportation system by international best practices to provide advanced and safe transportation options for the residents of Ras Al Khaimah as this goal was one of the most important priorities of the authority. Moreover, this is evidenced by initiatives to improve transportation services to make it safer and smoother.
Ras Al Khaimah Transport Authority has provided the first e-hailing service for taxis and limos in the emirate through Careem Application, which gives customers a range of features such as:
1-
Knowing your driver's profile, location and contact details.
2-
Choosing to pay by cash, credit card as well as in-app wallet (Careem credit)
3-
A GPS routed trip for trustworthy navigation
4-
The ability to rate your trip and driver
5-
Collecting reward points on every eligible Hala ride, which can be spent on rewards like discounts, vouchers, or donations to those in need