Working Hours
Office Hours Sunday - Thursday
07:30 AM - 02:30 PM
Public Service Hours Sunday - Thursday
07:30 AM - 02:30 PM
Ramadan Working Hours
Ramadan Office Hours Sunday - Thursday
07:30 AM - 02:30 PM
Human Resources Department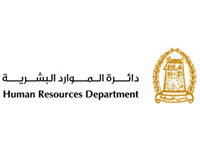 About Department
The Human Resources Department was established in 1971 by the Amiri Decree number (3) issued by a decision from the Ruler of Ras Al Khaimah. The Department then was named "Public Personnel Affairs Department", then it was changed to "Civil Service Department" by a decision from the Crown Prince and Deputy Ruler of Ras al-Khaimah in 2008, and later in 2013, the Department's name was changed to "Human Resources Department" as per the Human Resources Law issued by the Ruler of Ras Al Khiamah.
Vision
Distinguished human resources management with global standards in legislations, practices, regulations, and services
Mission
Developing human resources policies of the Government in various fields to ensure perfect utilization of human resources, providing support and guidance to governmental departments in the implementation of policies and systems, and presenting necessary services and programs to promote the productivity and competency level of human resources, which help achieve Government's strategic objectives.