The Crown Prince of Ras Al Khaimah: Sheikha Fatima is the first supporter of women August 29,2021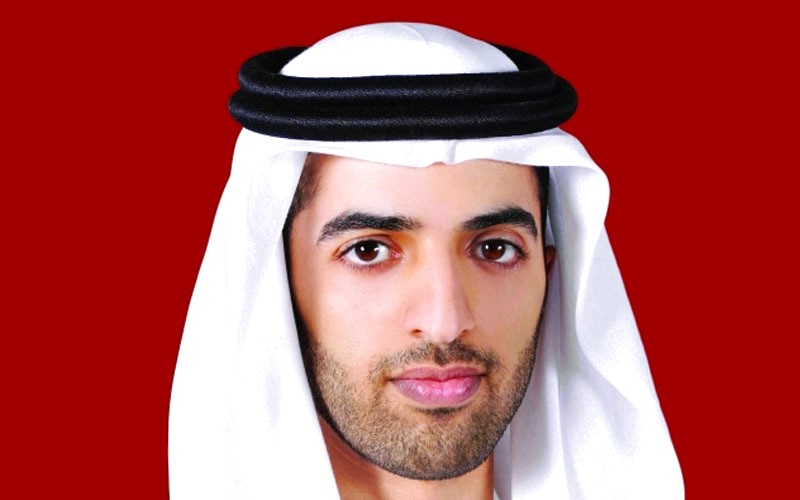 His Highness Sheikh Mohammed bin Saud bin Saqr Al Qasimi, Crown Prince of Ras Al Khaimah, emphasized that Emirati women is an active and positive partner in the comprehensive development process of UAE, and a source of inspiration for the creativity, excellence and leadership in all fields, thanks to the prudent vision of the wise leadership, who believed in the importance and capabilities of Emirati women, as a partner of man for shaping the future of the UAE for the next fifty years.
On this occasion, the Crown Prince of Ras Al Khaimah presented congratulation to Her Highness Sheikha Fatima bint Mubarak, "Mother of the Emirates", emphasized that Her Highness is the inspirer, example and the first supporter of the achievements of the Emirati women, based on her belief in the capabilities of the Emirates' women to serve their country, inside and outside the Emirates, and to effectively contribute to achieving the prosperity and stability.
His Highness stated, in a statement on the occasion of Emirati Women's Day, "On this day, we celebrate the achievements and contributions of the Emirati's women, who have become a source of pride and self-esteem, and a source of appreciation and gratitude due to her great role over the past five decades in nation-building, the renaissance of society, and her positive impact in the development process, which is clearly appear in the Emirati experience, which is considered one of the most successful experiences in the world, in the field of women's empowerment and leadership, which its rules was established by the late Father Sheikh Zayed bin Sultan Al Nahyan, May Allah Forgive Him, with Her Highness Sheikha Fatima bint Mubarak, President of the Women's Union, Chairwomen of the Supreme Council for Motherhood and Childhood, Supreme President of the Family Development Foundation "Mother of the Emirates", and today, we are reaping the benefits of that wise vision. Today, Emirati women occupy the highest positions in vital sectors, and provide a leading model for various countries of the world in the field of women's empowerment.
His Highness added, "The choice of the celebration slogan of Emirati Women's Day for the year 2021 (Women is ambitious and brilliance for the fifty years), in line with the announcement of His Highness Sheikh Khalifa bin Zayed Al Nahyan, President of the State, May Allah Protect Him, in 2021 "Year of the Fiftieth", emphasizes the status and role of Emirati women in the next fifty years."