Ras al-Khaimah on course for 900,000 visitor target for 2017 October 18,2017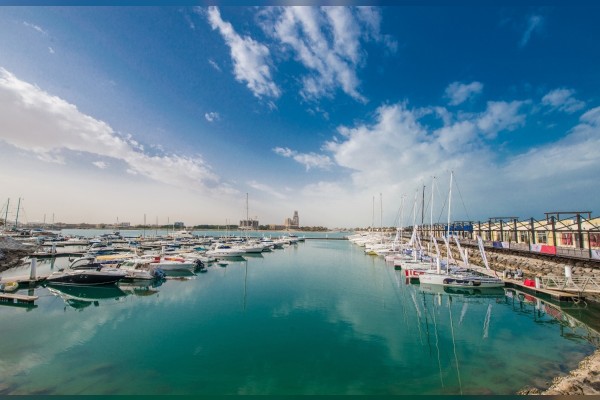 RAS AL-KHAIMAH, 18th October, 2017 (WAM) -- Ras al-Khaimah is edging closer to its 900,000 visitor target for 2017, after producing record arrivals in the first nine months of this year.
The latest results released by Ras al-Khaimah Tourism Development Authority, RAKTDA, show a nine-month growth in key categories including arrivals, hotel occupancy, guest nights and length of stay, with international arrivals registering a nine percent growth compared to the same period in 2016.
Visitor arrivals over the period reached 631,617, international guest nights were up 12.4 percent, with occupancy rates registering a rise of 1.3 percent to 69.2 percent, while the length of stay came in at 3.55 days on average, a growth of nine percent.
"While growth in all key performance indicators, KPIs, was satisfying, we are particularly pleased with the extended length of stay which we attribute to development of our events calendar, such as the highly successful Via Ferrata around Jebel Jais in the Hajar Mountains. As the first regional event of its type, the Jebel Jais Via Ferrata has done much to establish the emirate as a credible leisure and adventure destination," explained Haitham Mattar, CEO of RAKTDA.
"Germany, Russia, UK, India and Kazakhstan came in as the emirate's top five international source markets, with the most prominent growth from Russia, with arrivals growing 66.34 percent. Other significant international gains came from the Czech Republic, which delivered 67.58 percent growth, and Poland, with arrivals soaring by 281.97 percent.
Aside from the domestic UAE market, which still contributes to more than a third of overall visitors, Saudi Arabia was the emirate's largest regional market with arrivals from the Kingdom increasing 3.3 percent in the first nine months compared to the same period last year.
With its 2017 target of 900,000 visitors in sight, RAKTDA has a goal of attracting one million visitors by the end of 2018, and the emirate is expecting an influx of new hotel inventory to cope with increasing demand. Hotel capacity is expected to number 15,000 to 20,000 rooms by 2025. The emirate plans to grow its accommodation stock by 4,400 rooms over the next three years with a mix of 3 to 5-star properties.