RAK Courts Connects Notary Services with SAP System February 14,2018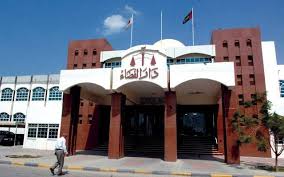 In a step to develop the judicial and legal services and e-transformation to achieve the objectives and directions of the RAK Government, the Ras Al Khaimah Courts Department (RAK Courts) has engaged with the electronic linkage of their notary services with the SAP payment system.
HE Dr. Saif Ali Bukhatmeen Al Suwaidi, Director General of RAK Courts, said: "Linking our notary services to the SAP system, one of the leading e-connectivity projects between government systems, will greatly contribute towards accelerating our procedures and will save both time and effort. This in turn will achieve an immense leap in the development of e-services within the Department."
HE Al Suwaidi then noted that the system will additionally speed up the receipt and payment of fees and will allow the system to retrieve transaction data for each party from the database with a unified business partner for the RAK Government.
Al Suwaidi thanked the Electronic Government Authority of Ras Al Khaimah and their work team for their effective cooperation in the transformation and the e-links for the projects.