Launch of Ras Al Khaimah Beach Festival to Celebrate the Year of Zayed March 25,2018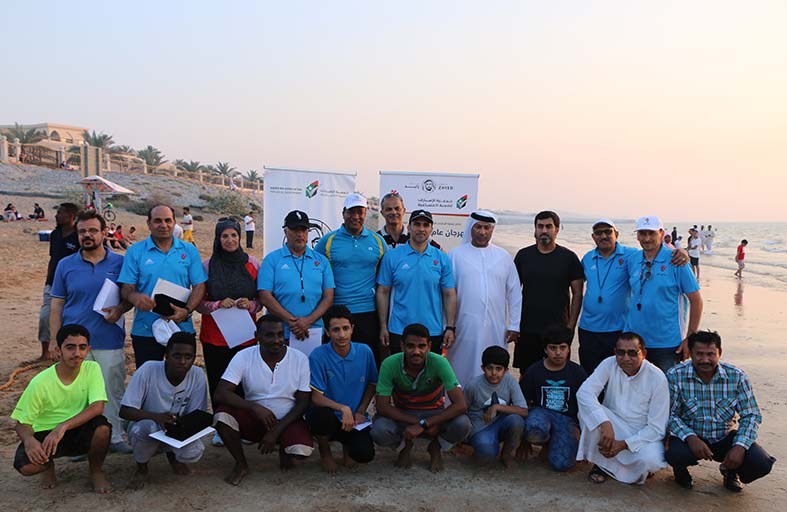 The Emirates Association for Social Development in Ras Al Khaimah, in cooperation with Al Ghail Youth Center, organized its first beach festival under the title "Year of Zayed Beach Festival".
The festival welcomed 123 participants with a rich program of activities during which participants enjoyed a number of sports activities and various competitions held on the sandy beach and in the sea. Guests enjoyed the soapy playground, football and handball competitions, in addition to treasure hunt competitions, best sand sculpture, tug-of-war, swimming, and running in water.
The Director General of the Association, Khalaf Salem bin Anbar stressed the importance of strengthening social relations and giving the members of society the qualities of self-confidence and ability to overcome challenges and improve personality. He pointed out that the society seeks to provide all forms of support to the community and its institutions through organizing community sports initiatives encouraging them to practice Sport as a healthy lifestyle.