Achievements Listed in First RAKEZ Report to Boost Prosperity in Ras Al Khaimah April 17,2018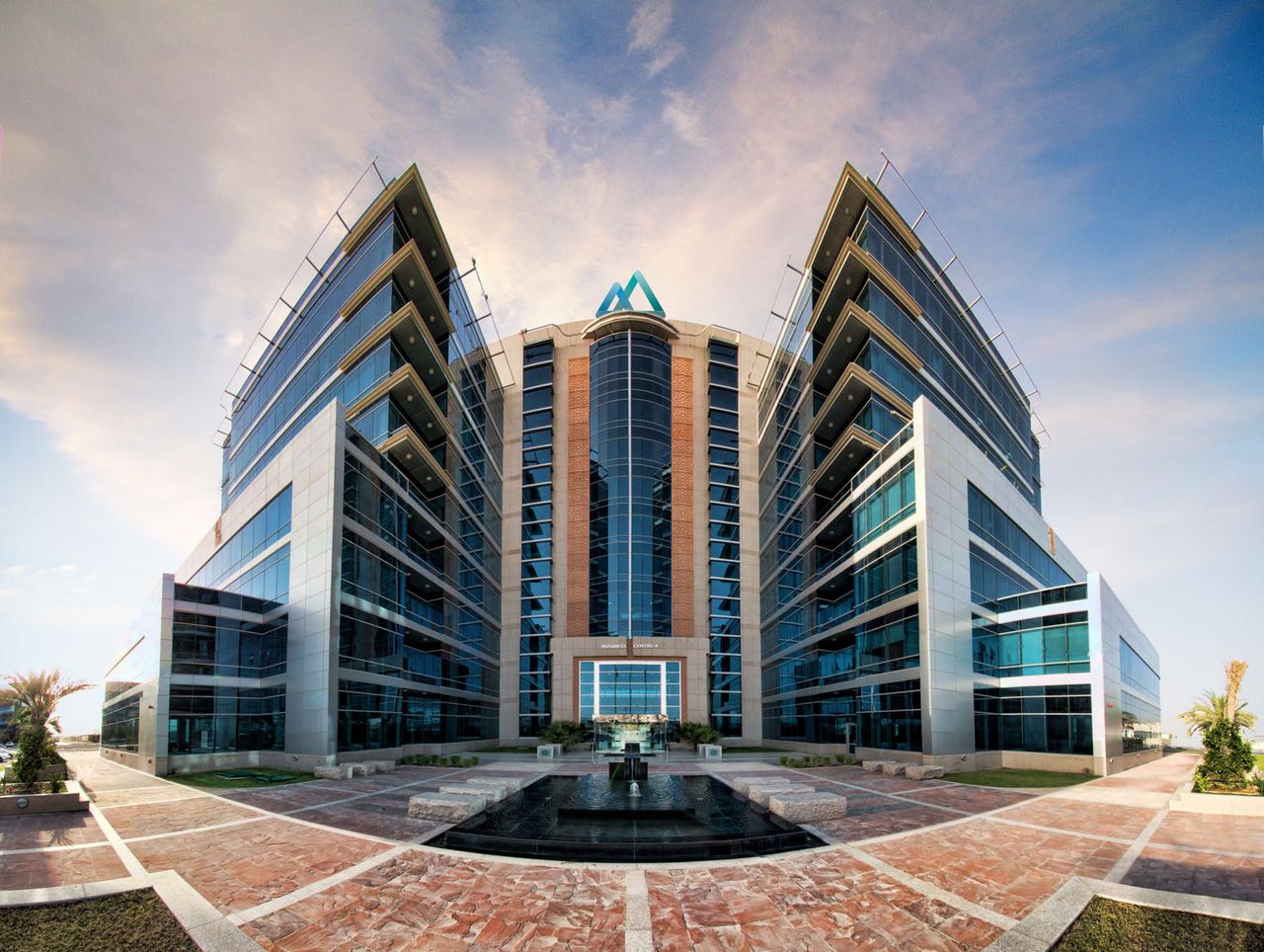 The Ras Al Khaimah Economic Zone (RAKEZ) was established on April 17, 2017, as per the guidance and vision of His Highness Sheikh Saud bin Saqr Al Qasimi, Member of the Supreme Council and Ruler of Ras Al Khaimah. The establishment further serves to contribute to the 20-year march initiated by the Ras Al Khaimah Free Trade Zone (RAK FTZ) and the Ras Al Khaimah Investment Authority (RAKIA). Operating under a unified vision, RAKEZ stands to support the growth and prosperity of Ras Al Khaimah in tandem with the nation's economic ambition to become the leading destination for international investors.
The strategies and plans of RAKEZ developed for 2017 and Q1 of 2018 have been very successful—as made evident through the remarkable progress achieved within merely one year of its establishment. Successes garnered throughout the various fields have been made possible through the ongoing enhancement and efficiency of services, the development of utilities and establishments, the provision of customer-centric facilities, and the availability of customized business packages tailored to meet the needs of specific activities and sectors.
With more than 13,000 companies from over 100 countries, RAKEZ represents more than 50 sectors—including 600 of the leading industrial companies alongside those listed in the renowned business magazine, Forbes.
In its first year, RAKEZ successfully signed with Unikai Foods, one of the fastest growing consumer goods companies in the Middle East and North Africa region, to establish its largest food storage and distribution facility in the northern regions. Hesburger, the largest fast food chain in Finland and the Baltic states, established Hes Pro Foods FZE, its fast food manufacturing subsidiary. Bin Touq Fire and Safety Company will distribute its fire protection systems and fire alarm systems from RAKEZ; and Chocolala, the Estonian handmade chocolate company established a factory in RAKEZ to cater for occasions of all sorts.
As also listed in the first year report: RAKEZ signed with Ginox UAE LLC, a company specialized in the manufacturing of construction metalwork and metal cutlery; Peikko Group Corporation, a leading supplier of concrete connections and composite structures, which acquired an 11,500m¬¬¬2 industrial plot in the Al Hamra Industrial Zone; and Auto Bus Laser, a newly-established commercial vehicle parts manufacturer. With around AED 40 million in investments, Auto Bus Laser acquired a vast 20,100m2 plot in the Al Ghail Industrial Zone to construct a state-of-the-art facility that will house the next generation of laser machines.
In line with its ongoing interest in the educational sector, the RAKEZ Academic Zone has been keen to attract and support accredited educational institutions, service providers, training institutes and professional development centers that serve Ras Al Khaimah and the UAE. The RAKEZ Academic Zone succeeded in attracting elite universities, colleges and schools, such as the SBS Swiss Business School, which is dedicated to preparing students for global economy professions and to providing specialized programs in international management, finance and marketing among other areas. St. Mary Catholic Secondary School and the University of West London, which have the highest academic rating in the UK and are among the top 10 British universities, have also joined the Zone.
The Sarhad University of Science and Information Technology, accredited by the Higher Education Committee of the Republic of Pakistan, provides education in the fields of engineering, pharmaceuticals, computer, management and social sciences in its RAKEZ branch.
Since its establishment, a number of sectors and industries in RAKEZ have witnessed remarkable growth. The general trade sector has seen a remarkable 20% growth. Whereas, RAK's media companies have increased to reach 11%, with its most significant achievements being the entry of the RAK Radio Broadcasting Authority (RAK Radio) to its Media Zone in Al Hamra.
On its behalf, RAKEZ opened a new office in India at the strategically significant Bandra Kurla Complex in Mumbai, in order to strengthen its relationships with its overseas customers. India is a very important market for RAKEZ with 20% of its operating entities in a wide range of Indian-based sectors, including manufacturing, trade, logistics, education, tourism, services and real estate.
Earlier this year, RAKEZ also opened a service center in the Al Hamra area to provide all kinds of facilities and high-end customer services. Many governmental entities joined the Service Center, which provides customers with access to various services in one centralized place to streamline the efficiency and completion of government transactions. The Department of Economic Development is among the governmental entities present, alongside the Department of Civil Defense, the Ras Al Khaimah Chamber of Commerce and Industry, the Ministry of Foreign Affairs, Ras Al Khaimah Courts, the Environmental Protection and Development Authority and the General Directorate of Residency and Foreigners Affairs.
Further in its list of achievements, RAKEZ launched Mazeed Services, a unique service for its customers that aims to meet all their needs and requirements. It also singed with 'Sahtak', the new and unique healthcare e-portal to provide RAKEZ clients and their families with a range of cost-effective health insurance plans.
In line with providing simple and swift operations to its investors, RAKEZ signed an MoU with the National Bank of Ras Al Khaimah, whereby its companies will benefit from a wide range of banking solutions at exclusive interest rates as well as rapid consideration and approval of their applications.
In recognition, RAKEZ has obtained many local and international awards, including the Most Cost-effective Economic Zone by the prestigious fDi Global Free Zones of the Year Awards 2017. Sweeping the Bespoke Category – Set-up Cost Reduction award, RAKEZ stood out from over 60 free zones from across the globe upon the evaluation of the Financial Times Specialist editorial team and an independent panel of judges. RAKEZ also received the Leader of the Year award for its HR Director at the GCC GOV HR Awards.
RAKEZ takes pride in these installations to its achievements and sees them as a culmination of its continued efforts to become the best employer in the region by focusing on staff development through empowerment, honing their skills, enhancing their competencies and providing the best training and professional programs to improve their performance.

Finally – and quite significantly – the Arabian Business magazine has listed RAKEZ among the top 50 most impressive companies in 2018, which are Middle East companies that have proven their leadership in their respective areas.