Wife of the Ruler of Ras Al Khaimah: Prestigious Position Locally and internationally March 08,2019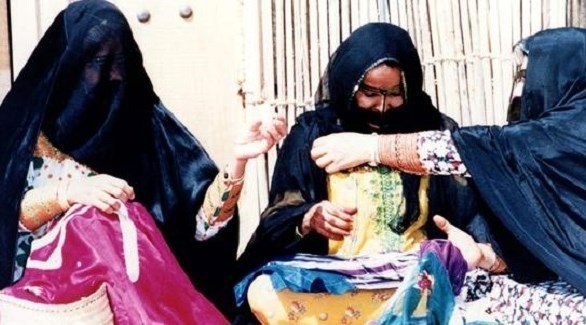 The wife of His Highness Sheikh Saud bin Saqr Al Qasimi, Member of the Supreme Council, Ruler of Ras Al Khaimah, Sheikha Hana bint Juma Al Majid, affirmed that Emirati women have managed to attain a prestigious position locally and internationally. Sheikha Hana also explained that Emirati women play a pivotal role in the country's comprehensive development process under the wise leadership of the UAE, which gave considerable attention to empowering women in all fields as they represent the cornerstone of building the society.
Sheikha Hana's remarks came yesterday during receiving a delegation from Tarabot Center for Awareness and Guidance and Tas'heel Center, who congratulated Sheikha Hana bint Juma on occasion of International Women's Day.
The wife of His Highness the Ruler of Ras Al Khaimah lauded the efforts of Her Highness Sheikha Fatima bint Mubarak, President of the Supreme Council for Motherhood and Childhood, Supreme Chairperson of the Family Development Foundation, the Mother of the Nation. Her Highness Sheikha Fatima is the pioneer of humanitarian and national work, and the inspiration to Emirati women as she paved the way for women to assume the highest positions in all walks of life. Her Highness Sheikha Fatima is keen to leading international efforts to safeguard women rights around the world, which made Her Highness a global icon and a source of pride for the people of the UAE and the Arab world.
Sheikha Hana also noted that International Women's Day is a global occasion that shed light on the most significant achievements of women across the world, in appreciation of their pivotal role in all societies with all their different customs and cultures. She said: "We at the UAE renew our pledge of loyalty and affiliation to our leadership, to continue the process of achievements realized by Emirati women, and to enhance their role in all fields to raise the name of the UAE in all arenas. Women play an active role in the process of building and development."
For her part, Maryam Al Shehhi, head of the visiting delegation, lauded the attention given by Sheikha Hana bint Juma Al Majid to women's issues.