Saud bin Saqr: Hard work is the base of success June 16,2020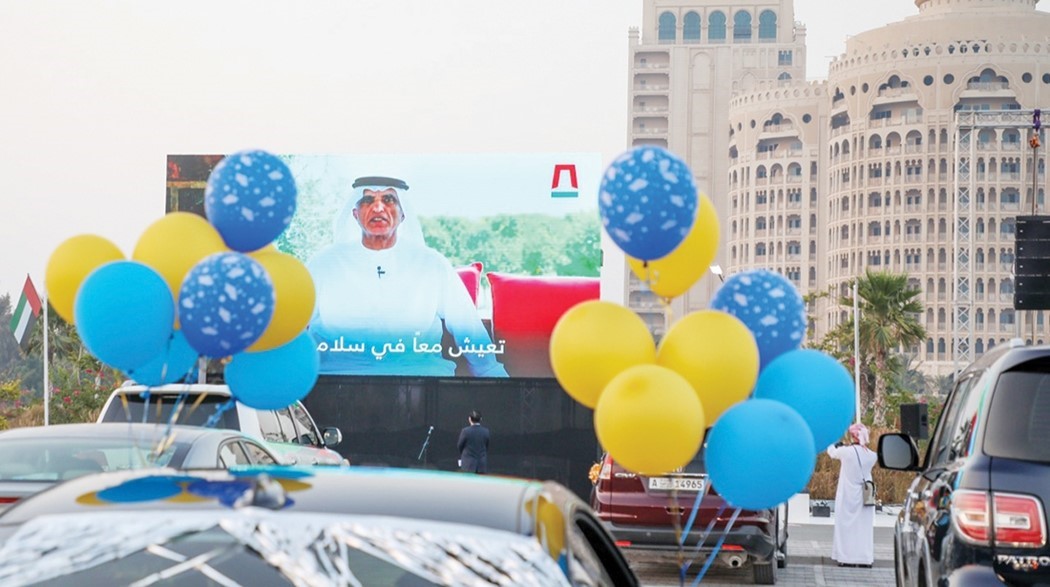 HH Sheikh Saud bin Saqr Al Qasimi, Supreme Council Member and Ruler of Ras Al Khaimah, congratulated Ras Al Khaimah Academy graduates of 2020 and urged them to continue in the journey of science and knowledge.
This congratulations came during the speech delivered by His Highness to the students at the unique graduation ceremony in RAK which was held in the presence of Sheikha Amneh bint Saud bin Saqr Al Qasimi, Chairman of Ras Al Khaimah Academy, and Chairman of the Board of Directors of Investment and Development Office in Ras Al Khaimah, and in the presence of graduates and their families inside vehicles in a unique initiative that reflects keenness to comply with the procedures of physical distancing. His Highness assured during his speech to graduates that the class of 2020 is very distinguished because they managed to overcome the unexpected obstacles they encountered during the study in the light of the current circumstances.
HH Sheikh Saud bin Saqr Al Qasimi said: "I believe in your ability to turn the current challenges into opportunities, and I hope that the period of time we go through has inspired and enabled you to learn about the inherent strength within you. This experience which witnessed hard work and self-reliance and discipline, will be the reference on which you will rely to manage your affairs in the future ».
His Highness, the Ruler of Ras Al Khaimah assured to the graduates that Ras Al Khaimah will be their home at all times, and said: «Thanks to the continuous work that aims at achieving better future for human beings, there will be a growing need for your distinguished talents to lead the way to the future, and His Highness added:" I want you to always remember that RAK welcomes you and that we feel proud when you come back to it again to contribute in building of its bright future. We need those who enjoy distinguished skills and creative ideas for the continuity of development efforts. "The graduation ceremony held near Al Hamra International Exhibition and Conference Center witnessed displaying farewell video messages delivered by teachers to graduate students through the giant display, in addition to police parade and a laser show.

Graduates attended the party with their families inside the vehicles in compliance with the physical separation procedures.