Ruler of Ras Al Khaimah Scientific Enabling of our Sons and Daughters is the Real Investment February 17,2019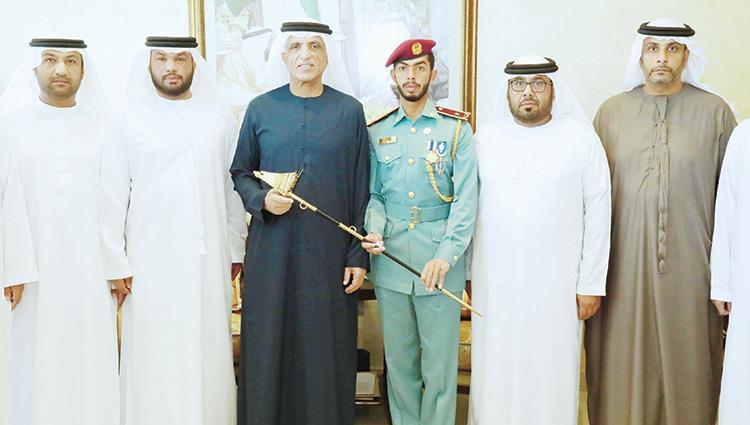 H.H. Sheikh Saud bin Saqr Al Qasimi, Member of the Supreme Council and Ruler of Ras Al Khaimah received Lieutenant Manei Ahmad Mohammad Al Sagheer Al Shihi, who received the Sword of Honor award, Highest GPA and Top of the Academic Sciences of the 29th Class of the Police Academy.
H.H. The Ruler of Ras Al Khaimah affirmed that the UAE's real investment is in its sons and daughters and their scientific and practical preparation to contribute in the overall growth of their country and strengthen its prestigious position regionally and internationally. His Highness indicated that excellence is a field taken only by those of great determination, who will not settle for anything less than leadership and dominance.
H.H. The Ruler of Ras Al Khaimah congratulated Lieutenant Manei Al Shihi and his family on this excellence and success that was the fruit of their hard work and persistence. His Highness encouraged Lieutenant Al Shihi to continue working hard in the service of our country and its leadership and to contribute towards the safety and stability of the community