Ras Al Khaimah Ruler receives UAE Writers Union President and Members September 26,2018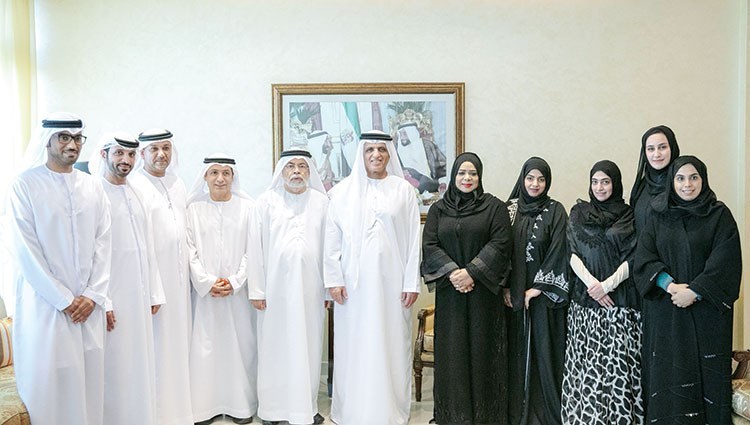 His Highness Sheikh Saud bin Saqr Al Qasimi, Supreme Council Member and Ruler of Ras Al Khaimah, today received at his palace in Saqr bin Mohammad members of the UAE Writer's Union, led by Habib Al Sayegh, Chairman of the Union and Secretary-General of the Arab Writer's Union.
His Highness the Ruler congratulated the Union's new Board of Directors on their election and wished them success in performing their cultural, intellectual and social roles.
During the meeting, His Highness Sheikh Saud was briefed on the Union's programs and plans to support cultural activities, discover new talents and enrich the UAE's cultural scene, as well as attract talents in various specializations and prioritize young writers to consolidate and enhance their creativity.
His Highness the Ruler of Ras Al Khaimah stressed the key role of intellectuals, authors and the media in conveying the country's promising future, while praising the support of the wise leadership of intellectuals and writers.
For his part, Al Sayegh and the Union's Board Members thanked His Highness Sheikh Saud for supporting the local cultural and literary movement.