Ras Al Khaimah Police Organizes a Seminar on Artificial Intelligence June 28,2018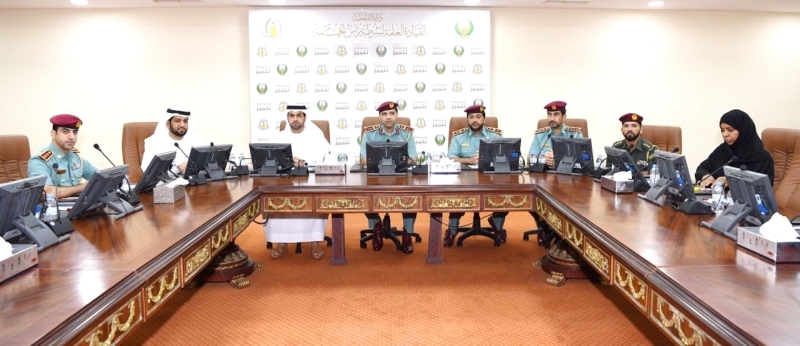 Under the patronage of Major General Ali Abdullah bin Alwan Al Nuaimi, Commander-In-Chief of Ras Al Khaimah Police, the RAK Police GHQ held a coordination meeting in preparation for the Artificial Intelligence and Foreseeing the Future in Security and Police Systems Seminar. The seminar will be chaired by Lieutenant Colonel Dr. Nasser Al Bakr, Acting Director of the Ras Al Khaimah Police Training Institute, with attendance of representatives of the General Directorate of Resources and Support Services, the Department of Public Information and Public Relations and the Electronic Services and Communications Department.
Lieutenant Colonel Dr. Nasser Al Bakr explained on the seminar's importance in utilizing artificial intelligence in line with the UAE's strategy to achieve the objectives of the UAE Centennial 2071, to implement artificial intelligence programs and improve government performance, accelerate processes and create innovative work environments. Ultimately, this will enhance the security and policing systems in the UAE thanks to its role in developing jobs using modern technologies.