Ras Al Khaimah Police launches Safe Homes Campaign July 15,2018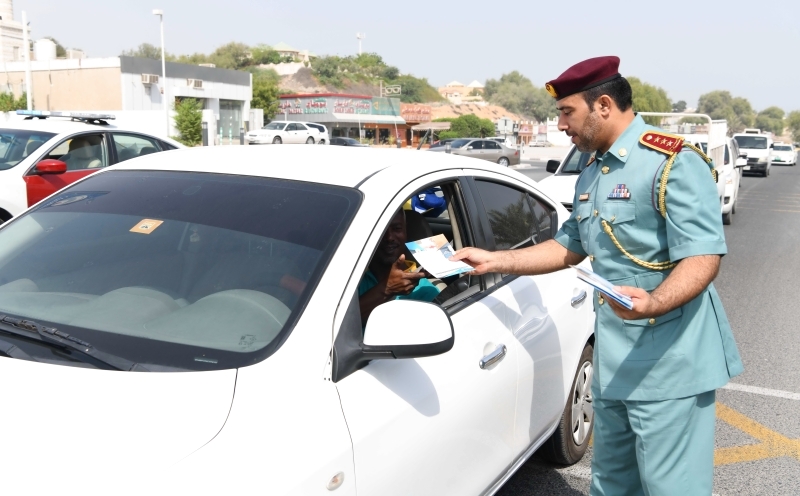 In cooperation with the Comprehensive Police Station Department, Criminal Investigations Department and Community Police Department, the Media and Public Relations Department at Ras Al Khaimah Police launched an awareness campaign aimed at to fighting crime during the summer. The "Safe Homes" campaign aims to raise awareness and introduce the public to the potential risks and basic security practices during the summer travels' season.
Colonel Marwan Abdullah Jakah, Director of Media and Public Relations, RAK Police, said that RAK Police is keen to organize this campaign annually as it comes in line with the Ministry of Interior's mission and vision and strategic objectives. All security apparatus strive to fight all aspects of crime, protect and engage the community in the process of promoting safety and security throughout the year. Such incidents include housebreaking when owners are on vacation.
Colonel Jakah also noted that burglars monitor these houses while their owners are absent, which makes them more vulnerable to robbery. He also pointed out that the "Safe Homes" campaign was organized to emphasize the importance of taking precautionary measures before their summer travels in order to maintain the safety of their homes.
Concluding, Colonel Jakah called upon members of the public, especially those who wish to travel during this season, to ensure that their homes are well secured and to contribute to maintaining security and stability in community. This is an integral part of their social responsibility and their efforts to support policing and security authorities by following guidelines and instructions.