Ras Al Khaimah Exhibition Centre Launches Sea and Sand Festival December 16,2018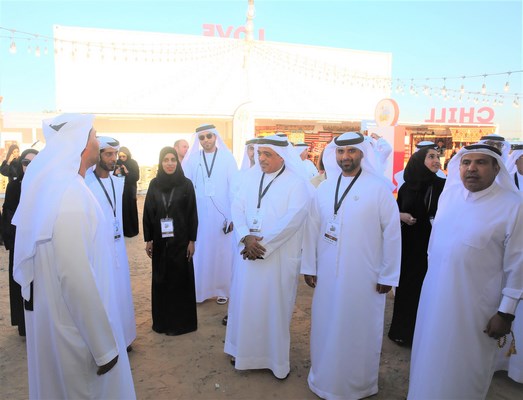 The RAK Chamber of Commerce and Industry announced that it will be organizing the Sea and Sand Festival that it is targeting 50,000 visitors; as well as organizing the New Year celebrations for the first time at the waterfront of Marjan Island Marjan Island, targeting 8,000 visitors. The celebrations include valuable festive packages including staying at the camping area, hotel packages, and fireworks celebrating the New Year.
Mohammed Hassan Al Sabab, Director-General of the RAK Chamber and Director-General of RAK Exhibition Centre, said in a press conference held yesterday at the Chamber's conferences hall, that the Chamber's is adopting a long-term future strategy that includes comprehensive plans to diversify projects and activities that serves the Emirate in all sectors.
Al Sabab said that the Marjan New Year celebrations include heritage activities at the traditional village that simulate the lives of the fathers and their heritage and customs.
He said that these successes have been achieved as a result of the directives and support of the Chamber's Chairman Mohammed Musbeh Al Nuaimi, and the close cooperation with partners in the Emirate, asserting that these activities showcase Ras Al Khaimah's world-class capabilities.