Ras Al Khaimah Environment launches soft control prize for a sustainable environment July 20,2018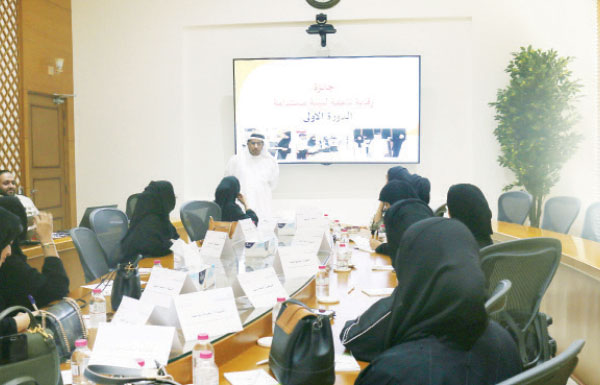 The Authority for the Protection of the Environment and Development (RAKDA) launched the first edition of the "Sustainable Environmental Sustainability Control Award" as the first award of this type to national and regional levels. Where categories and criteria of the award have been discussed and suggestions and suggestions needed to achieve its goals and maximize its impact on society.
Saif Mohammed Al Ghais, chief executive officer of the Authority, said the award aims to "empower women for a sustainable environment" "
The purpose of this award is to follow the efforts of the 39 State to empower women and demonstrate their ability to provide and apply best practices in the field of environmental protection, resource sustainability and environmental improvement. knowledge of the environment and degree of knowledge and compliance with federal and local environmental laws in various social groups and promotion of environmental volunteering and encouraging institutions and teams to excel in research and innovation to provide solutions to problems and challenges
Asia Al Shehhi, a member of the RAK Youth Council, pointed out that the prize has four main categories: stands for individual excellence, the distinguished women's working group and the distinguished category of institution for female-dominated institutions: kindergartens, kindergartens and social clubs.