RAKEZ supports F&B industry investors to set up and expand in the UAE February 21,2023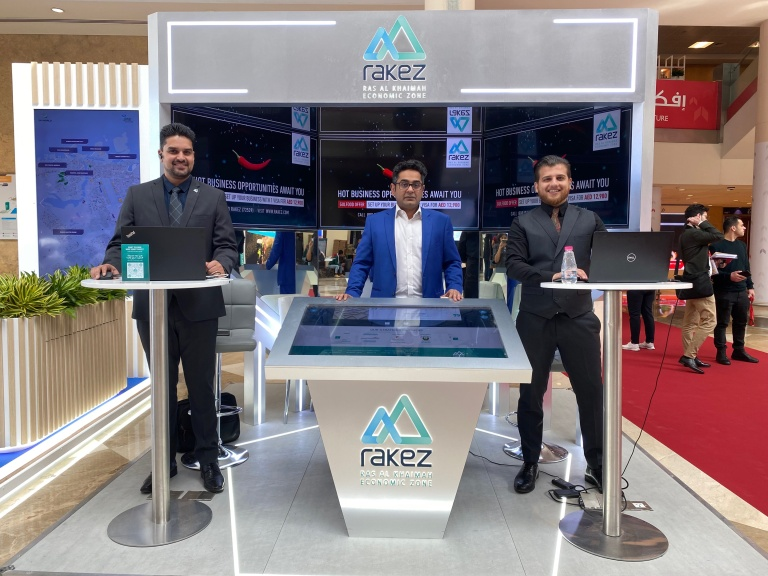 Ras Al Khaimah Economic Zone (RAKEZ) is participating in this year's Gulfood exhibition, showcasing business solutions for global investors in the Food and Beverage (F&B) industry who want to set up and expand their operations in the UAE. The economic zone's regular participation in the annual Gulfoodexhibitions underlines its commitment to the industry with its varied offerings and opportunities for F&B investors in Ras Al Khaimah and the wider UAE.
According to a global provider of market and consumer data Statista, the UAE's F&B market currently generates revenue close to USD 38 billion and is projected to grow at the rate of 4.39% annually till 2027. Therefore, positively encouraging businesses in this industry, group CEO of RAKEZ, Ramy Jallad, said: "With the ongoing dramatic rise in global population, the demand for food is naturally ever-growing too, and so is the scope of investment in the F&B industries across economies. The UAE's strategic location, diverse population, and booming tourism sector continue to attract investors in the F&B sector and that is where RAKEZ comes into play. We support these stakeholders to gain a foothold in the local, regional and global markets, through our business ecosystem."
The economic zone is already a preferred hub of more than 730 F&B companies operating in different diverse sectors of the F&B industry ranging from trading, manufacturing and packaging to catering and supplying food both locally and internationally.
Yasin Abdul Majid Ranani, Managing Director of Al Amir Food Industries which produces, packages and supplies pulses and spices, chose RAKEZ for its suitable infrastructure and set-up costs. He said, "Its complete built-up infrastructure that is ideal for us to carry out operations easily and cost-effectively. The industrial zones of RAKEZ offer strategic access to multiple ports, and Ras Al Khaimah being a central location for bulk trades allows us to easily distribute our goods."
RAKEZ actively supports investors every step of the way from liaising with government entities for securing relevant approvals at the initial stage to helping them connect with financial solution providers and the right suppliers within the industry on their onward journey. At the Gulfood exhibition this year, the economic zone is offering an exclusive business set-up package and will extend its expertise and services to new as well as established companies that wish to expand their reach globally.
Sameer K Mohammed, Managing Director of Jaleel Essential Food Industries, a food processing and packaging centre, shared, "RAKEZ's business policies, registration process and pro-business regulatory environment have helped us operate with ease. Over the years, we have been able to benefit from its existing logistical infrastructure and resources to reach our goals."
Mamta Khatri Director of Sai Flavours that produces food ingredients said, "RAKEZ has played a major role in supporting the growth of our company over the past 10 years. The strong food cluster and supply chain locally, coupled with fantastic leasing rates, as well as excellent customer service, really supported our growth. We have been with the organisation for a decade now and have seen how they go the extra mile to assist their clients, irrespective of the company size."