RAK Police Organizes an Awareness Exhibition to Reduce Traffic Accidents April 14,2018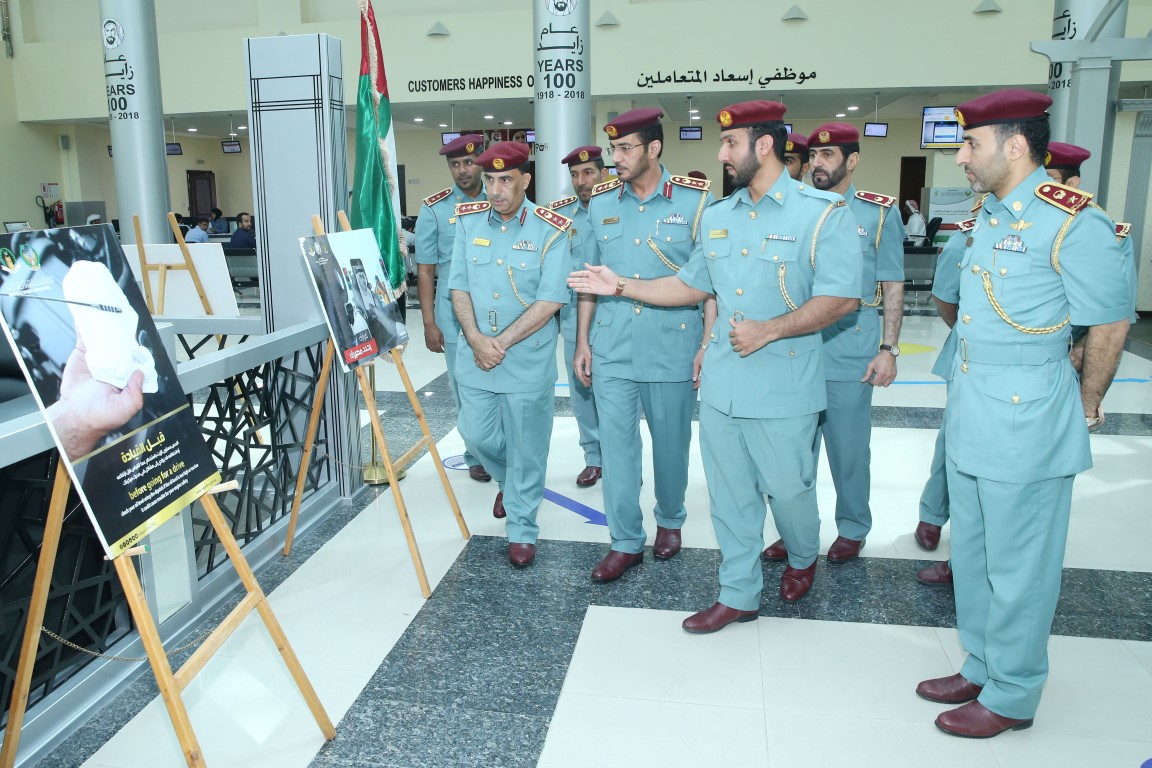 The Traffic and Licensing Services Center at Ras Al Khaimah Police organized a traffic awareness exhibition in line with its efforts to achieve the objectives and strategy of the Ministry of Interior (MOI) to make roads safer.

The exhibition also comes within the Center's framework to raise and spread traffic awareness amongst the society.
The exhibition, which featured a visual display highlighting the dangers of non-compliant behavior while driving, was inaugurated in the presence of officers by Col. Ahmed Al Naqbi, Acting Director of the Traffic and Patrols Department, and Col. Adel Ali Al Ghais, Acting Director of the Vehicle and Drivers' Licensing Department.
On his behalf, Col. Al Ghais said: "The exhibition is a continuation of our awareness efforts to prevent accidents and to make the road a safer place. We also seek to utilize this exhibition as a means to spread traffic awareness and to preserve the lives and property of UAE nationals and residents."
The team of the Traffic Awareness and Media Branch, led by First Warrant Officer Ahmed Kender, provided guidance and methods for compliance with the issued instructions and directives outlining the traffic rules. Such efforts serve the mission of the team and the exhibition to maintain road safety for all those who share the road, to help drivers avoid traffic fines—and to ultimately avoid the loss of life and properties.