RAK Police Launch 901 to Serve Public September 25,2018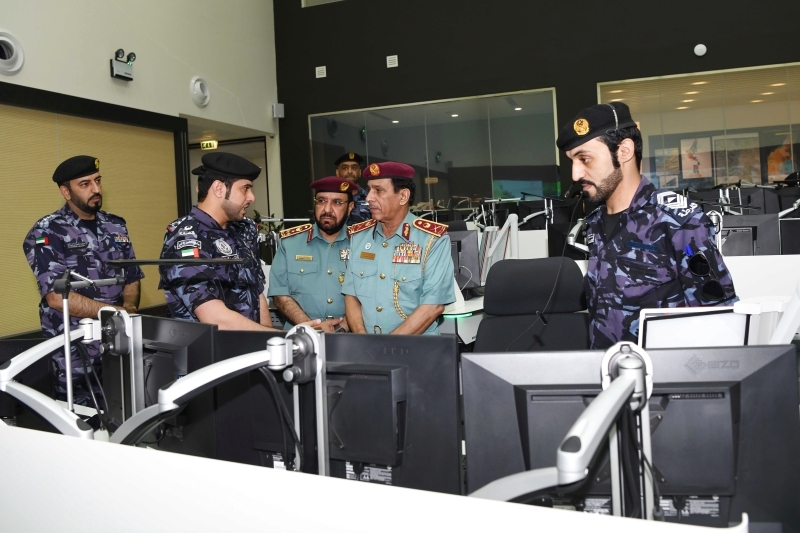 Brigadier General Ali Abdullah bin Alwan Al Nuaimi, Commander-in-Chief of the Ras Al Khaimah Police, inaugurated the toll-free number (901) which was activated in the Central Operations Room of the RAK Police Department. The new hotline, inaugurated in the presence of the Brigadier General, Dr. Mohammed Saeed Al Humaidi, Director General of Central Operations at RAK Police, and a number of police officers, is a 24/7 response line for all general inquiries. Community members may now call 901 at any time with inquiries or comments regarding non-emergency situations related to public services and other communications.
General Al Nuaimi confirmed the ongoing keenness of the RAK Police to develop its services in accordance with the highest standards of excellence to exceed public expectations while addressing the needs of customers in receiving information and completing transactions via smart media methods. Further, the RAK Police strive to ensure the efficiency and timeliness of services with guaranteed response times handled at record speeds.
The Commander-in-Chief of RAK Police said that the launch of this service will allow the public to communicate and cooperate with the police while alleviating what could be stressful situations. The service additionally provides community members with the ability to respond to campaigns initiated by the RAK Police in accordance with the strategy of the Ministry of Interior to bolster community security and safety.
The 901 hotline further serves as a deterrent to curb the reckless behavior of those –namely the youth—who endanger the lives and safety of others. Al Nuaimi called on community members to support this new service and to avoid an overload by using it only for its intended purposes—for non-emergency related communication, and for matters that can quietly be resolved.