RAK EDPA Launches Free Services for People of Determination, Senior Citizens, and Families of Martyrs July 27,2018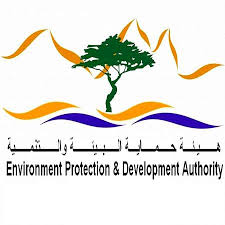 Ras Al Khaimah Environment Protection and Development Authority (RAK EPDA) launched 'Takreem' yesterday, an innovative and distinctive service that allows people of determination, senior citizens, and families of martyrs to make any environmental requests without any extra fees. The new service is reflective of RAK EPDA's efforts to provide maximum support and convenience to these segments. The Authority has also allocated a dedicated car for the service, equipped with all the tools needed by the employees to complete all the paperwork in one place and without delay.
Meanwhile, the Authority has delivered 52,385 services to clients from other society segments since the turn of the year.
Dr. Saif Al Ghais, CEO of RAK EPDA, said that the launch of Takreem service comes to support and keep pace with the government's efforts to provide all kinds of facilities to all segments of society. He also pointed out that the Authority has launched the licensing fast lane service, a new experience which enables clients to apply for renewal of environmental licenses within an hour for a fixed fee.

Dr. Al Ghais added that the Authority has provided 52,385 services from 42 categories to clients and society since the beginning of 2018. The services include the issuance, amendment, and renewal of 2808 environmental permits for vocational and industrial establishments through the Authority's smart app and without the need to actually visit its headquarters. The number of permits issued so far in 2018 is equivalent to 86.7% of those issued throughout last year. This indicates an increasing awareness of industrial and vocational establishments in complying with the environmental requirements determined by the law.
The number of air quality check reports has also risen to 15,324 reports from across Ras Al Khaimah - around industrial zones, inside crushing plants and cement factories, inside governmental and educational institutions, and inside homes. Furthermore, under the environmental measuring and screening service package, 2,468 analyses have been performed on samples from reservoir waters, soil, and fish.