RAK Courts to Provide Notary Services at Fifth Location June 05,2018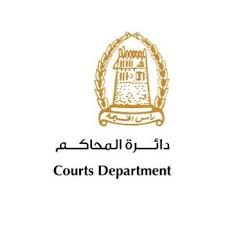 On Sunday, the Ras Al Khaimah Courts Department began to provide notary services through the Tasheel Center in Al Rams area to join other Notary Public branches throughout the emirate.
HE Ahmed Mohammed Al Khattari, Chairman of RAK Courts, stressed that RAK Court seeks to realize clients' happiness by providing services throughout the Emirate to save their time and effort in accordance with the directives of His Highness Sheikh Saud Bin Saqr Al Qasimi, Ruler of Ras Al Khaimah and the follow-up of His Highness Sheikh Mohammed bin Saud bin Saqr Al Qasimi, Crown Prince of Ras Al Khaimah and Chairman of the RAK Judicial Council.
HE Al Khattari explained that the services provided at the fifth location include all transactions issued by the Notary Public and other key services, including powers of attorney, contracts, legal notices and other services provided at the headquarters.
It is noteworthy that the Notary Public's centers are located within Department of Economic Development of Ras Al-Khaimah (RAK-DED), the Ras Al Khaimah Economic Zone (RAKEZ), the Customer Happiness Center in Isfini and the Mobile Court Unit.