RAK Courts in Cooperation with TRA July 07,2018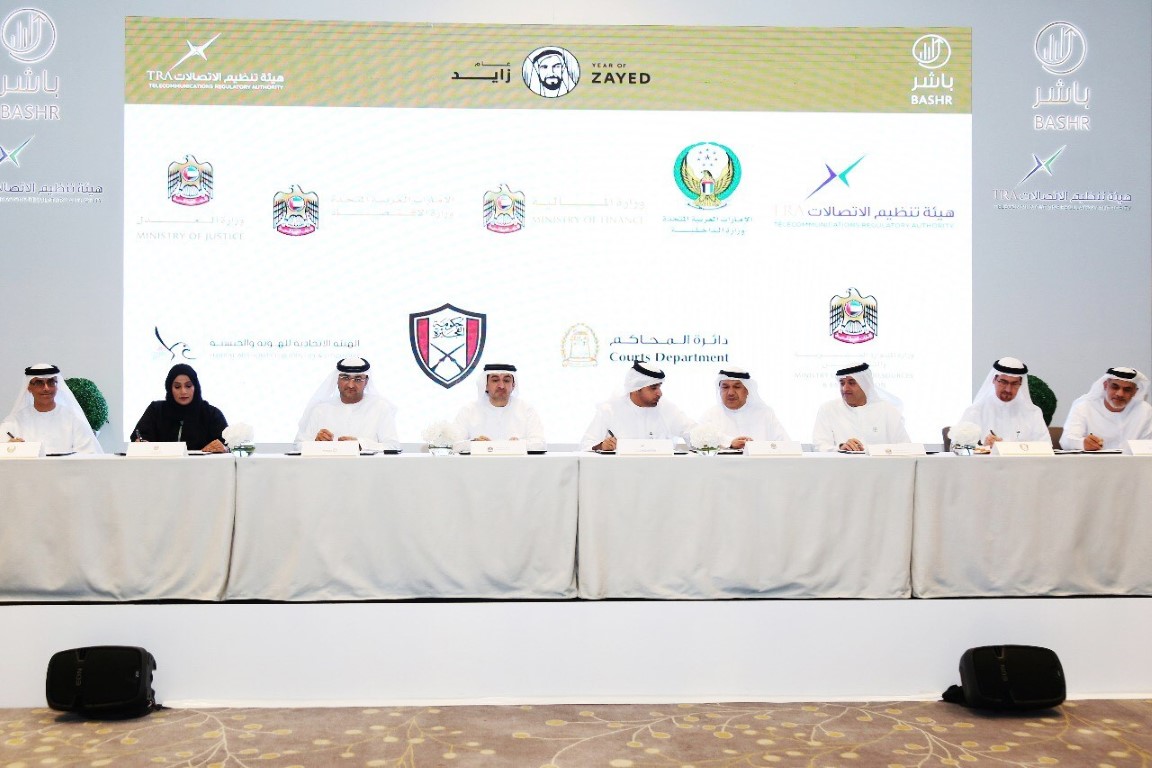 The Ras Al Khaimah Courts Department (RAK Courts) signed a cooperation agreement with the Telecommunications Regulatory Authority (TRA) regarding the Bashr initiative, known as the 'Start Your Business in 15 Minutes' initiative. The signing took place in the presence of H.E. Ibrahim Ahmed Al Zaabi, Director General of RAK Courts; H.E. Hamad Obaid Al Mansouri, TRA Director General; and representatives of federal and local parties responsible for implementing the initiative.
Al Zaabi said that signing the agreement falls within the framework of realizing the directives of the leadership in line with the strategic goals of the RAK Courts Department in an effort to enhance relationships with its partners and the community. Further, this move strives to enhance the partnerships amongst federal and local government entities through more effective and integrative practices. "The RAK Courts Department is committed to cooperating and participating with each of the initiatives launched by the state in a bid to achieve the objectives of the UAE Vision 2021 National Agenda," he said.
Al Zaabi also said that the 'Start Your Business in 15 Minutes' initiative is a specialized and strategic initiative that strives to develop governmental work by predicting and formulating the future. The initiative reduces the time needed to establish a company through the provision of a smart national e-platform where clients may avail services at any location and finalize their registration procedures within 15 minutes. Clients will be able to complete such processes through simplified and streamlined e-transactions without having to fill out myriads of paperwork. Such steps will significantly bolster the business sector and attract more investments in the UAE.
Earlier, the RAK Courts team participated in meetings with the work team to implement the initiative, which is supervised by the TRA in cooperation with other government establishments.