RAK Courts Offer 51 E-Services for Judicial Applications June 20,2019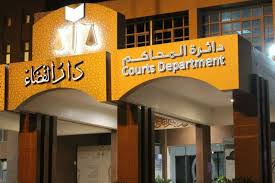 RAK Courts was able to transform 51 judicial services into electronic services, by introducing new services designed by the executive division last May. The services enable customers and lawyers to remotely submit their applications, a step that comes in line with the initiatives launched by the Electronic and Digital Department, within the context of its "Paperless Courts" strategy.
Ibrahim Ahmed Al Dhabi's, Director General of RAK Courts Department, explained: "The electronic application service was well received by the public, in addition to the growing number of beneficiaries, both customers and law firms. The service saves a lot of their time and effort, by removing the need to submit requests in person, reducing in numbers of visitors to the Customer Happiness Centers across all courts."
He added: "To date, we received a total of 580 e-applications by 44 law firms in one month. And work is currently underway to receive all applications electronically."
Moreover, he noted that most applications submitted by law firms were inquiries, requests for permissions, reservations, and sales. Director General stressed that the Courts Department aims to encourage the use of its e-services, addressing the needs of its customers, and expanding its digital and e-service offerings in line with the aspirations of the RAK government.