Quran Memorizers honored in Ras Al Khaimah June 19,2018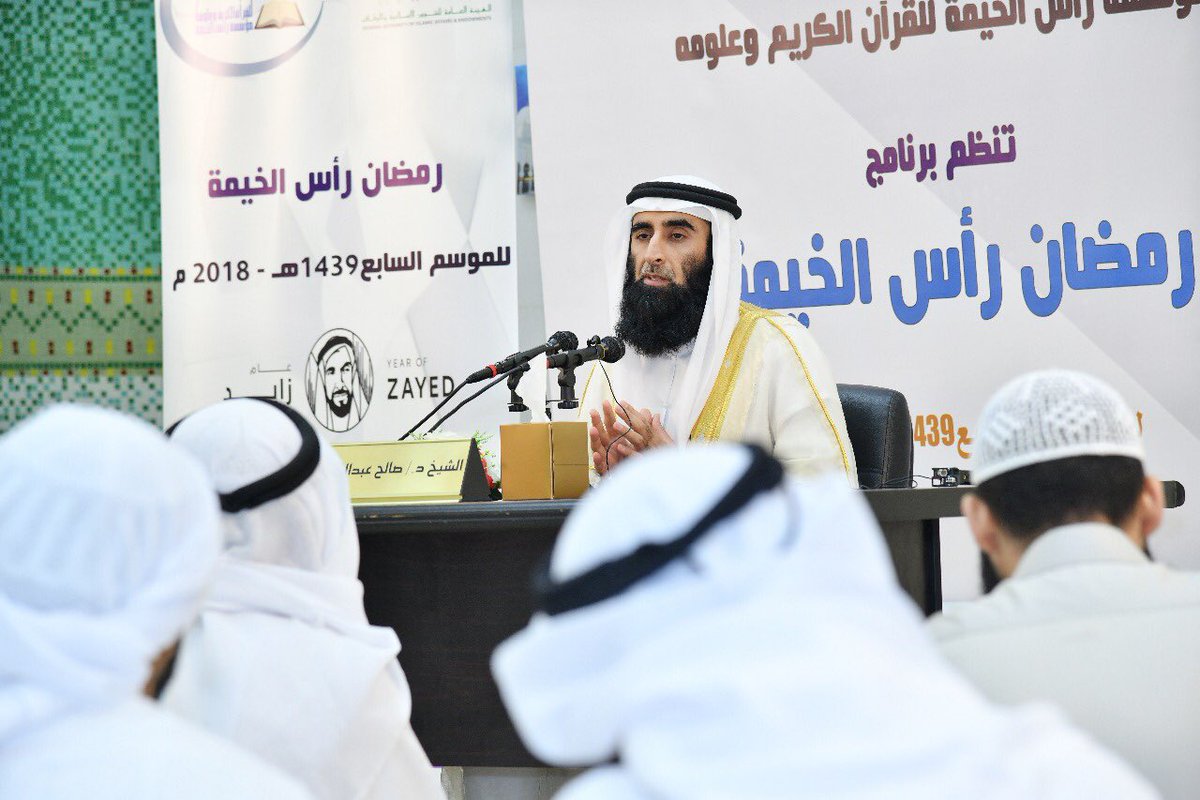 Sheikh Abdul Malek bin Kayed Al Qasimi Majlis in Al Zahraa area in Ras Al Khaimah hosted a special ceremony was held in honor of the Ramadan Contest winners. Organized by the Emirates Association for Social Development and Ras Al Khaimah Radio, the ceremony was attended by the Association's vice President and Director-General, Khalaf Salem Ismail, Mohammed Ghanem Mustafa, Director-General of Ras Al Khaimah Radio the memorizers and their parents. Sheikh Abdul Malek bin Kayed Al Qasimi Majlis, Special Adviser to the Ruler of Ras Al Khaimah, praised the wisdom of late Sheikh Zayed bin Sultan Al Nahyan.
he also explained that the Contest falls within the framework of the Year of Zayed initiatives. Sheikh Abdul Malek then stressed on the importance of continuing to organize such Quran memorization competitions and instilling its teachings in the young generation to build a strong, cohesive and religious community in the future.