Nine Students from Ras Al Khaimah Among the Top in General and Advanced Education July 06,2018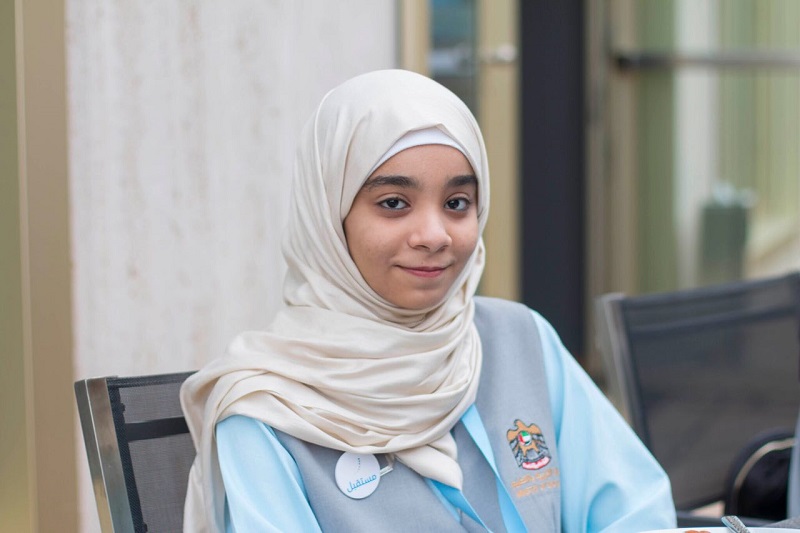 Ras Al Khaimah is home to nine of the top students in the general and advanced education tracks in government schools. Three UAE nationals and two students of Arab nationalities were among those from the advanced education tracks, and three UAE nationals and a resident of Egyptian nationality were among those from the general education tracks.

Abdulrahman Salameh from Jazirat Al Hamra School in Ras Al Khaimah ranked first in Ras Al Khaimah and fourth at the state level in advanced education.
Abdulrahman told Emarat Al Youm that he is a diligent student and intends to study dentistry, but such a rank would not have been possible if it were not for his family's support and encouragement during the finals.
Since the academic year began, Abdulrahman said that he spends about four hours a day in focused study—spending more time during the examination period. In his efforts to place within the top 10 of the nation, he pointed out that the key to his success hinged upon continuously reviewing the covered material and in using proper citations.
Jamal Al Mazrouei, a UAE national who ranked first in Ras Al Khaimah and fourth at the state level in advanced education as a citizen with a rate of 98.19 from the Shoka School north of Ras Al Khaimah, said that he is filled with pride for achieving first in the emirate and among the top 10 in the UAE.
He thanked his family and the school administration for their support during the exam period, saying that it is due to their encouragement that he was able to excel. He said that he spent four hours a day studying – and 10 hours a day during the exam period – which were key factors in helping him to achieve such astounding success.
Jamal also pointed out that he intends to major in space or nuclear engineering. As he is the youngest amongst his brothers, he says that his success has been a source of pride and happiness for them.
Anwar Al Kalali from Al Sabahiya Secondary School for Girls in Ras Al Khaimah ranked fourth in Ras Al Khaimah and seventh at the state level with a rate of 97.67. Pointing out that physics was one of the most difficult subjects for her in the final exams, she said that her success was due to entrusting God alongside the encouragement she received from her family and the school.
Given her love for biology, Anwar intends to study genetics; and accredits her success to consistently reviewing class material, to using proper citations and to concentrating during class.
Ahmed Al Samahi, a UAE national who ranked second in the UAE and fourth in Ras Al Khaimah as a citizen in advance education with a rate of 97.6 from Shoka School, said that his ability to excel comes as a result of the continuous support from the UAE's wise leadership towards education, his fellow students and the school's administration.
He further explained that the high school's administration was one of his biggest supporters, and that he studied an hour a day during the period of review and five hours during the exam. He intends to major in engineering, and to give back to his family and to the wise leadership of the nation.