More Than 38 Projects Participate in Restaurants Village Festival in RAK December 15,2018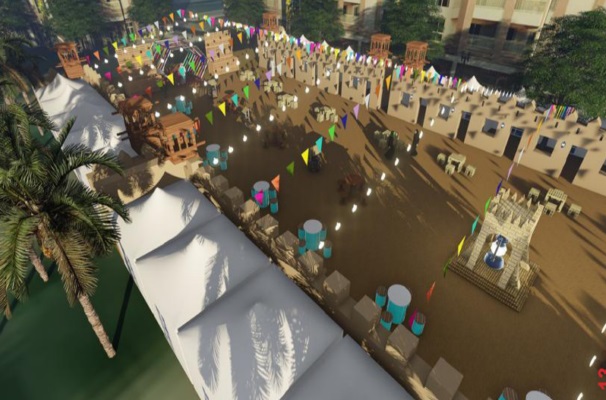 Youssef Ismail, Head of the Supreme Committee of the Saud Bin Saqr Foundation for Youth Project Development, and Board Member of RAK Chamber, revealed that the number of projects supported by the Foundation was 885 by the end of November, compared to 736 in 2017, representing 20.2% growth. He added that project owners have been exempted from trade license fees for three years as per the directives of His Highness Sheikh Saud bin Saqr Al Qasimi, Member of the Supreme Council and Ruler of Ras Al Khaimah.
During the opening of the 2nd edition of Restaurants Village Festival, with 38 participating projects, held at Mina Al Arab until December 22, Ismail told Al Bayan Al Iqtisadi that the growth of the projects supported by the Foundation reflects its plans and visions to support private and medium-sized projects for citizens, particularly in the hospitality and F&B sector, with 102 projects, making it biggest sector supported by the foundation, with projects by women making up 24% of the total.
He noted that the event witnessed a growth in sponsoring the festival by owners of the projects supported by the Foundation, to encourage new youth projects to showcase their products, to give back to the Foundation for supporting them in starting up their projects. He confirmed that the Foundation provides all the requirements for the success of youths' enterprises; including feasibility studies, training programs, consultations, and participating in exhibitions inside and outside the UAE to showcase their products and benefit from expertise.
Ismail affirmed that holding the second edition of the festival at Mina Al Arab in Al Jazirah Al Hamra, with outlets designed based on the traditional architectural style, reflecting the history and authenticity of the UAE, in line with the 's celebrations of Year of Zayed.