Marjan Illustrates Future of Freehold in Ras Al Khaimah October 08,2018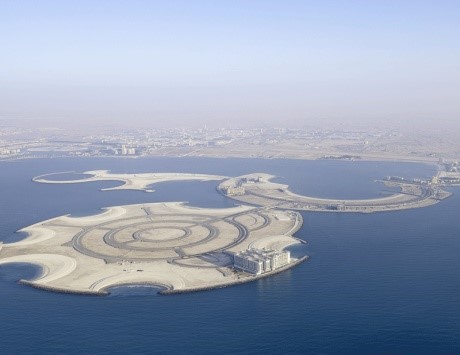 Marjan company, the master-developer of freehold projects in the Emirate of Ras Al Khaimah, showcases its distinguished project portfolio at Cityscape.
Eng. Abdulla Al Abdouli, Managing Director and Chief Executive Officer of Marjan, said: Ras Al Khaimah adopts an ambitious growth strategy based on its natural environment, rich heritage, ease of access, and atmosphere that is conductive to growth. As the master-developer of freehold projects in the Emirate, we have been tasked with developing seaside and urban destinations that should enhance the Emirate's competitiveness, making it the preferred destination for investors from around the world.
Al Abdouli added: At the expo, we will shed light on our project portfolio and strategic methodology for planning main projects in order to benefit from our natural assets and lay the foundations needed for future expansion plans in the Emirate. Our strategy is based on specifying work priorities in each community based on the freehold system, specifying public, private, and semi-private areas, and public utilities. We also specify multi-function elements and their physical link to the environment. This is part of our calculated methodology for development.
At Cityscape, Marjan is shedding light on its flagship project: Al Marjan Island, a man-made island, and while most plots of land on the Island are sold, the project continues to attract interest from leading regional and international hotel investors and operators.
Al Marjan Island currently has over 1,600 operational five-star hotel keys, including Rixos Hotels, Hilton Hotels & Resorts and Accor Hotels brands, and more than 2,000 residential units including Bab Al Bahar residential and Pacific by Select Group. The project has additional 1,500 hotel keys under development by trademarks such as Address Al Marjan Island developed by Emaar Hospitality Group, Movenpick, Avani Hotels & Resorts, Minor Hotels, Park Inn Hotel from Radisson, and Hampton Hotel by Hilton, with more to be announced in the future. In addition, 900 residential units under Uniestate are expected to be completed in 18 months.