Let s Help Them Facilitate 341 Students Return to school September 17,2018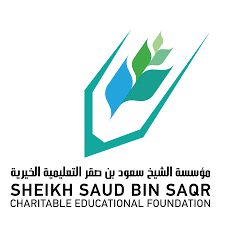 Sumaya Abdullah Hareb, Director of the Sheikh Saud Bin Saqr Charitable Educational Foundation, announced the launch of the "Let's Help Them" campaign, under the slogan 'Donate to Education in The Year of Zayed' to help students with low income pay for their education in private schools, after their parents were forced to drop them out due to their struggling with financial resources.
In a press conference, Sumaya Hareb stated: "We launched the "Let's Help Them" campaign after the number of students on the Foundation's waiting list reached 341 students to join the Foundation's schools. Accordingly, we sought to pay the cost of their education through opening the door for businessmen and public and private institutions to participate in the Campaign in direct coordination with the private schools.
Hareb then explained that the Campaign aims to facilitate the return of the above-mentioned students to school, since their parents were forced to bring their educational journey to a stop due to their inability to bare the enrollment fees. With students ages ranging from 7-17, we decided to extend the Campaign until each student gets a seat in a school.
Hareb also pointed out that the Sheikh Saud Bin Saqr Charitable Educational Foundation is currently facilitating the study of 1,750 students including books and transportation with an estimated cost of AED 6M and distributed throughout four of the emirate's schools all at the expense of His Highness Sheikh Saud Bin Saqr Al Qasimi, Member of the Supreme Council and Ruler of Ras Al Khaimah.