International Credit Rating Agency Fitch affirms Ras Al Khaimah's 'A' rating; Outlook 'Positive' May 26,2023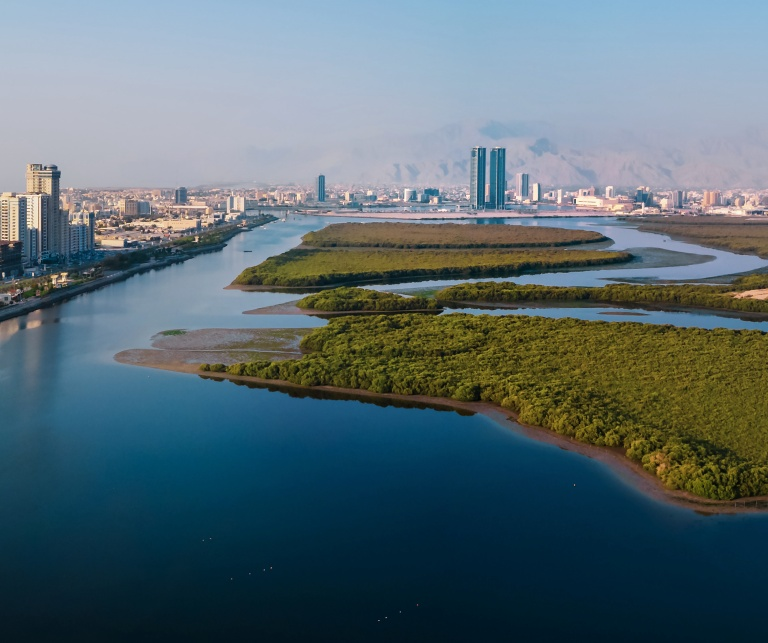 The Emirate's estimated real GDP increased by 6.3% in 2022, surpassing the 3.3% growth recorded in 2021

Positive Outlook built on strong foundations of solid fiscal metrics; the benefits of membership of the UAE; high GDP per capita; and low public-sector debt

Ras Al Khaimah's 'prudent fiscal strategy' and record of budget surpluses, considered to be structural, providing the Emirate with 'exceptional spending flexibility' with which to make further strategic investments
For the second year in succession, Ras Al Khaimah's credit rating has been affirmed at 'A' with a Positive Outlook, according to international credit rating agency Fitch.
U.S.-based Fitch Ratings, one of the 'Big Three' credit ratings agencies, stated that the Emirate's positive outlook reflected strong foundations of "solid fiscal metrics; the benefits of its membership of the United Arab Emirates (UAE); high GDP per capita and low public-sector debt".
The report by Fitch directly referenced Ras Al Khaimah's "prudent fiscal strategy" and record of budget surpluses, which are considered to be structural and provide the Emirate with "exceptional spending flexibility" with which to make strategic investments. It also points to a number of additional strengths that have influenced the Positive Outlook, namely the fact that Ras Al Khaimah has a "diversified economy for its size" and low public debt.
A spokesperson for Ras Al Khaimah Government said: "Ras Al Khaimah's Positive credit rating outlook by Fitch reflects the successful economic strategy of the Emirate, derived from the vision and leadership of His Highness Sheikh Saud bin Saqr Al Qasimi, UAE Supreme Council Member and Ruler of Ras Al Khaimah. The strong foundations we have created have helped embed Ras Al Khaimah's resilient, diverse and buoyant economic model. Moreover, the Emirate has firmly established itself as an exceptional location for international and regional investment, alongside its reputation for livability."
The international credit agency estimates real GDP growth of 6.3% in Ras Al Khaimah in 2022, surpassing the 3.3% growth recorded in 2021. The report also referenced the "exceptional spending flexibility" due to its large share of profit-orientated SOEs (State-Owned Enterprises), which help provide the platform for additional strategic investments to spur further growth.
Ras Al Khaimah, the northernmost of the UAE's seven Emirates, is home to a thriving manufacturing and industrial sector, which is the main contributor to overall GDP, representing about 30%. The rest of the Emirate's GDP composition is split over a variety of complementary sectors, highlighting the diverse nature of the economy and its ability to attract and retain businesses, from SMEs to large international companies.