Court of Cassation of Ras Al Khaimah Remotely Settles all its Punitive and Personal Status Lawsuits May 14,2020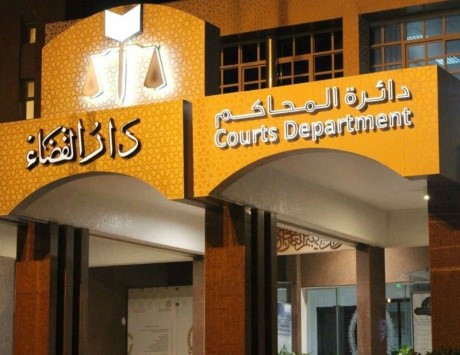 Ras Al Khaimah Courts (RAK Courts) announced that, since the implementation of the innovative remote litigation system this end of March as part of the ongoing preventive measures to curb Covid-19 pandemic, its Court of Cassation remotely settled 100% of the punitive and personal status lawsuits referred to it in April this year, as well as 98% of the civil and commercial cases via video conferencing technology, whether during the case management hearings or the litigation sessions; thus protecting the safety and health of its employees, customers and the society as a whole.
Ahmed Al Khatri, chairman, RAK Courts, clarified that all the circuits of the Court of Cassation in Ras Al Khaimah have settled 43 out of 45 cases heard in April, while only two cases have been adjourned.
Moreover, Al Khatri emphasized that RAK courts spare no effort to provide all possible facilities to its customers, and pointed out that, "Lawyers and litigants can have remote access to registration services, cases' requests, and exchange of pleadings and documents. They can as well view the case files online. These efforts come in line with our endeavor to instill the concept of the publicity of hearings across all three levels of litigation to provide community members with the opportunity to remotely attend the hearings; thus, remotely completing all legal proceedings across the emirates courts, and emphasizing the department's capabilities to respond to the sensitive global conditions.