Construction works Begin on RAK Hayat Island April 29,2019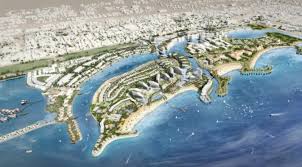 RAK Properties announced the commencement of marine works on Hayat Island. The project, undertaken by Al Shaheen Marine Contracting, started earlier this month and is anticipated to be completed towards the 3rd quarter of 2019.
Hayat Island blends leisure and entertainment. It caters to the growing demands of families and individuals and will feature international 5- and 4-star hotels and resorts, waterfront apartments, villas and townhouses with a private beach clubhouse, in addition to open-air dining and entertainment venues.