Al Nuaimi Launches Pioneers of Innovation Award in RAK October 07,2018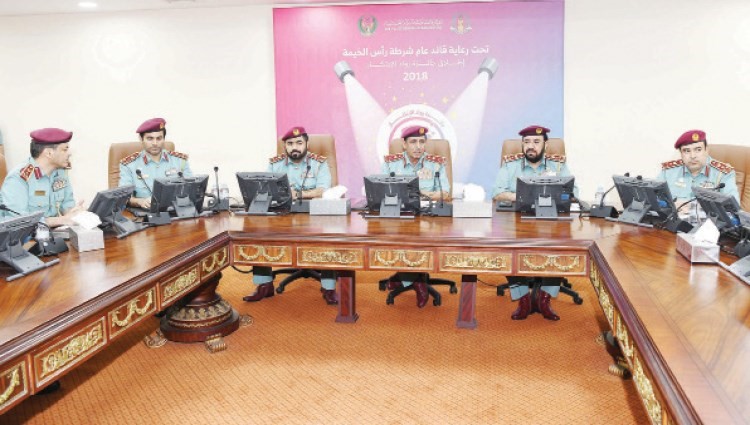 Maj. Ali Abdullah Bin Alwan Al-Nuaimi, director general of the police of Ras Al Khaimah, has announced the launch of the Innovation Pioneers Award for employees of the Ras Al Khaimah emirate and for students of higher education and high school in Ras Al Khaimah. The Awards could also welcome participation from inmates at Punitive and Correctional Institutions. This came during a meeting held at RAK Police Headquarters in the presence of directors-general and their deputies, directors of departments and a number of officers.
Major-General Ali Abdullah bin Alwan said that launching the award falls in line with the UAE government's directives to become a global hub for innovation and the objectives of the national innovation strategy. This strategy aims to make the UAE one of the most innovative countries in the world during the next seven years. He also underlined the RAK government's commitment to encouraging employees and students to be innovative, developing the capabilities of education establishments, and providing inmates at Punitive and Correctional Institutions the opportunity to show their innovations. This compliments the Government's approach for supporting and enhancing the culture of excellence in all sectors in the UAE and locally. This has become a practical reality by applying the best practices on all levels. Major Yusuf Abdullah Al Tunaiji, head of the Institutional Excellence Department and head of the Innovation Unit at the Strategy and Performance Development Directorate, said the award participation criteria covers all employees of RAK Emirate of both genders, all higher education students, high school students, and inmates at Punitive and Correctional Institutions.