AED 1.7b Value of Trade between Ras Al Khaimah and the EU in 2018 March 31,2019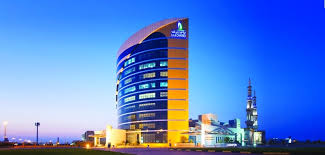 Non-petroleum trade between the Ras Al Khaimah (RAK) and EU in 2018 reached AED 1.7 billion, RAK Chamber of Commerce and Industry revealed.
Mohammed Musbeh Al Nuaimi, Chairman of the Chamber, stressed the Chamber's commitment to providing support to investors from EU, promoting their partnerships with Emirati investors. These steps aim to support business and economic growth in RAK and in the UAE in general; noting that the EU has more than 500 million consumers.
Al Nuaimi reviewed trade indicators between the UAE and EU countries. He pointed that EU countries make up the biggest commercial partner for the UAE, with the overall non-petroleum trade amounting to USD 75 billion in 2017, making up around 15% of the UAE's non-petroleum trade during the year. Trade volumes during the first nine months of 2018 amounted to more than USD 47 billion, with the UAE ranking 12th in the world in the list of the EU's biggest business partners.
The results were discussed during a meeting held at the Chamber's headquarters, in cooperation with the RAK Economic Zone, the Investment and Development Office, RAK Maritime City from Ras Al Khaimah government. The meeting was attended by a high-level European delegation including 34 representatives of EU member countries, chaired by Roberto Storaci, Chair of the MOG (Middle East / Gulf) Working Group at the Council of European Union.