A Major Transformation of Ras Al Khaimah Healthcare Sector Drives a Quantum Leap Across Several Global Indices May 12,2020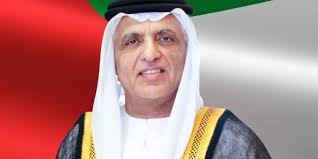 Ras Al Khaimah's healthcare sector has undergone a quantum leap in the past four decades, witnessing a major transformation through the use of the most advanced medical equipment and the upgrading of infrastructure. Thanks to the attention of the UAE Government, Ras Al Khaimah's healthcare sector is now ranked among the world's best, according to global indices and international scoring systems.
Healthcare is considered one of the most vital sectors in Ras Al Khaimah and is being continuously developed under the direction of His Highness Sheikh Saud bin Saqr Al Qasimi, UAE Supreme Council Member and Ruler of Ras Al Khaimah. Moreover, its progress is being driven by the efforts of the Ministry of Health and Prevention, which oversees five government hospitals in the Emirate, namely: Shaam Hospital; Ibrahim bin Hamad Obaidullah Hospital; Ibrahim Obaidullah Hospital for the Elderly; Saqr Hospital; and the new Abdullah bin Omran Hospital for Obstetrics and Gynecology, as well as 16 other primary care centers.
Among the latest and most important medical facilities in Ras Al Khaimah is the Sheikh Khalifa Specialty Hospital, one of the initiatives of His Highness Sheikh Khalifa bin Zayed Al Nahyan, President of the UAE. Opened in 2015 under the management of Seoul National University Hospital, South Korea, the facility provides superior treatment services comparable to those provided at the most advanced international therapeutic centers.
In light of the important role qualified and specialized medical talents play in the success of any given healthcare system, the vision of H.H. Sheikh Saud bin Saqr Al Qasimi revolved about supporting the sector with a distinguished educational system that boosts a high-end educational curriculum in medicine and health sciences.