A «Pink Lake» in Ras Al Khaimah February 02,2021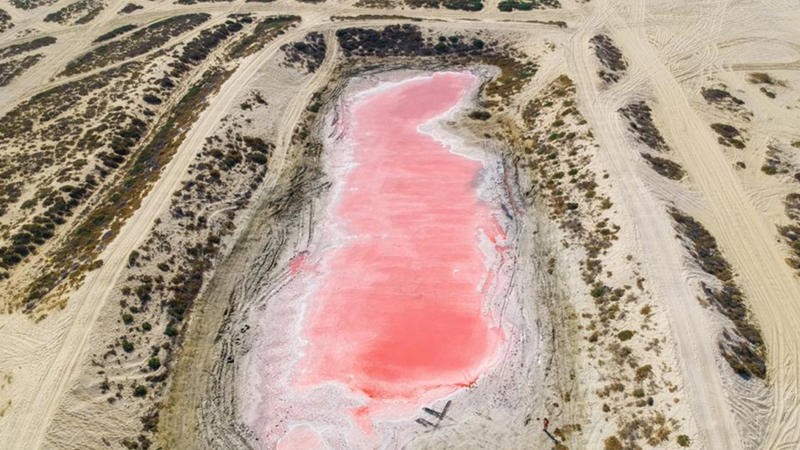 Photos of a «pink-coloured Lake», in the coastal lake «Saraya Lake», located in Al Rams area northern of Ras Al Khaimah, have been going viral on social media after being captured and documented by the Emarati youth, Ammar Al Farsi (19 years), a university student, using a drone camera. He said to «Al Khaleej»: I've captured the «Salty Lake» and took those pictures after a friend told me about this natural phenomenon. He pointed out that the water pool is just 100meters away of the coast and the lake is formed inside a hollow in the earth and extends to an area of approximately 40 meters in length and 10 meters in width.
Dr. Saif Al Ghais, Director General of the Environment Protection and Development Authority in Ras Al Khaimah, commented on the circulated photos and said that the water discoloration and its transformation or tendency to pink is due to the proliferation of the «red algae» which is known scientifically as the red «Chlorine Algae» group. Further, he pointed out that the red algae consist of larger groups that include more than 4,000 species. He affirmed that the EPDA cannot take a final decision and explain the red color of the lake conclusively until taking samples from the location, analyzing and studying them scientifically.