21500 Families Celebrate Eid Al Fitr at the Top of Jebel Jais Mountain June 18,2018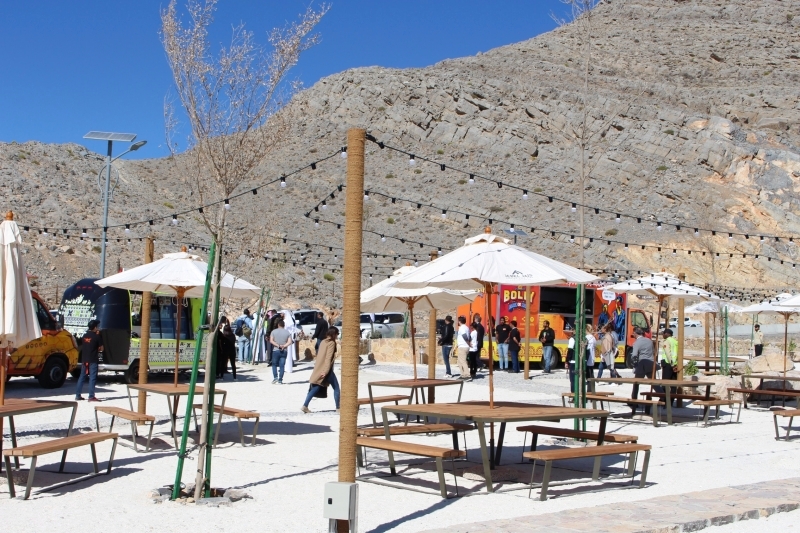 Within the first two days of Eid Al Fitr, 21,500 families went to the celebrated highest peak of Jebel Jais Mountain in Ras Al Khaimah, while Saqr Park welcomed 2,400 visitors during the same period with no entry fees.

Eng. Ahmed Mohammed Al Hammadi, Director General of General Services Department in Ras Al Khaimah, said: "the Department recently completed the first phase of developmental projects for the Jebel Jais Mountain, the first destination for families and tourists. In addition, the Department also prepared barbecue areas within Saqr Park."

The Director General then pointed out that Saqr Park also received 2,400 visitors who enjoyed the Joy of Eid Initiative launched by the Department, which included the opening of the Park free-of-charge for families along with family events.

Patrols:
Eng. Al Hammadi added that the department has intensified its environmental violation prevention and control procedures and organized environmental patrols to prevent the distortion of the Emirate's cultural appearance in Jebel Jais, parks and beaches and to enforce relevant laws. violators were penalized with AED500, and in the case of repeating the violations, the fines shall be doubled.

Eng. Al Hammadi concluded: "The environmental patrols recorded 226 environmental violations during the first two days of the Eid Al Fitr holiday, with vehicle littering violations taking the lead with 90%."

The beaches of Qawasim Corniche and the Old Corniche have seen great turnout during the evening and moderate temperatures, while also receiving massive numbers of families and youth gatherings to enjoy the nightlife and spend their time outdoors at seafront destinations.