17,300 Cars Climb Jais on National Day December 04,2018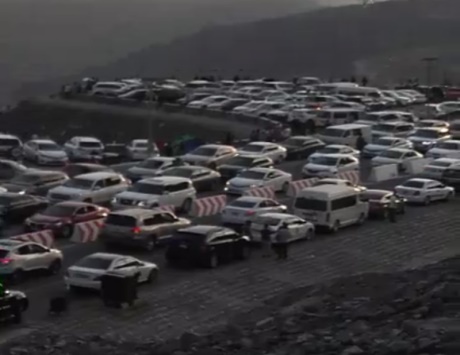 Jais Mountain in Ras Al Khaimah, the highest mountain in the UAE, saw a large turnout by citizens from across the UAE during the 47th National Day holiday, with 17,300 cars climbing the mountain.
Engineer Ahmed Al Hammadi, Director of the Public Services Department in Ras Al Khaimah, said: "The number of cars that entered the area and climbed the high mountain increased by around 5% compared to the 46th National Day holiday in 2017."
Locals and visitors mentioned that the lines of cars crowded the road leading to Jais Mountain in Ras Al Khaimah for over 18 Km, starting from the beginning of Wadi Al Beeh Street all the way to the mountain, including the mountain road.
They said that the large turnout at the mountain, which in past years has become one of the most famous natural and tourist landmarks in Ras Al Khaimah and the UAE in general, led to considerable congestion and traffic jams for several hours, with the General Command of RAK Police exerting diligent efforts for many hours.
Walid bin Shaiban Al Habsi, a local from the mountain area, said the new ring road has contributed greatly to reducing congestion caused by the visitors of Jais.