1200 Business Activities Covered in Bashr Initiative July 26,2018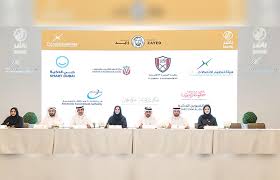 The first phase of 'Bashr' (Doing Business in 15 Minutes), the initiative aimed at enabling the obtainment of all business approvals through an online platform, has covered 1200 business activities, Telecommunications Regulatory Authority (TRA) has revealed. Having launched the initiative in collaboration with economic departments in the emirates of Ras Al Khaimah, Sharjah, Ajman, and Fujairah, the TRA also confirmed that it will be implemented nation-wide by next September.
The TRA added that the second phase of Bashr will involve the provision of five new services to business community, some of which will specifically cater to overseas investors.
Bashr has been launched under the UAE vision for developing its business environment in order to build an innovation-based competitive knowledge economy, that adheres to international standards and an organizational infrastructure that stimulates the attraction of investments.
Engineer Mohammed Al Khamis, director of the Smart Gov National Plan, said that Bashr has been created to complement the UAE plan to achieve smart transformation, which will see the government deliver its services in a more innovative and advanced manner. Al Khamis also added that the initiative will help automate all documents necessary to establish business, with the process done online within 15 minutes.
Pointing out that the initiative has included strategic partners in Ras Al Khaimah, Ajman, and Fujairah, Al Khamis said it will be launched in Abu Dhabi, Dubai, Sharjah, and Umm Al Quwain in collaboration with the other partners. This, he added, will be subject to the readiness of the partners with deadline set for September 2018.
Al Khamis confirmed that the second phase will include the services of renewing, updating, canceling, and adding activities to business licenses. The service will also cover the private sector and overseas investors to enable them to open bank accounts, register for VAT, and select the website as well as the physical location of their office. In addition, they will have the option of setting up a P.O. box. Smart You Gov National Plan director said that over 1200 activities have been included in the first phase, with categories varying according to the concerned emirate's economic department.