Working Hours

Office Hours
07:30 AM - 02:30 PM

Public Service Hours No public service hours
Ramadan Working Hours

Ramadan Office Hours
09:00 AM - 02:00 PM
RAK Transport Authority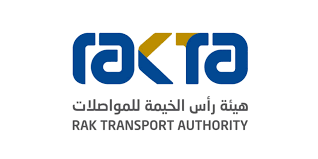 About Department
Rak Transport Authority ( RAKTA) is working to develop and provide a smart transportation system by international best practices to provide advanced and safe transportation options for the residents of the Emirate of Ras Al Khaimah as this goal was one of the most important priorities of the authority and this is evident through initiatives to improve transportation services to make transportation safer and more smooth. In this context, RAKTA was established by Emiri Decree No. 1 of 2008.
Where the authority organizes and plans for all transportation services in the emirate, which includes "the internal public transport sector by buses, the mass transit sector across cities, the taxi sector, the transportation sector specialized in limousine, rental buses, tourist transport, commercial transport, maritime transport, and transportation services Smart, land transport, school transport, and other passenger transport services, and transportation licenses " to provide an integrated and effective system that achieves the government's vision and the vision of the authority and serves its vital interests.
Vision
Pioneering in regulating the transportation sector and ensuring the provision of safe, reliable, and smart transportation services
Mission
Organizing, developing, and integrating the transport sector in the emirate and ensuring to provide transportation services in accordance with the highest international standards in an innovative, excellent and sustainable way to achieve people happiness.