Working Hours
Office Hours Sunday - Thursday
08:00 AM - 04:00 PM

Public Service Hours Sunday - Thursday
08:00 AM - 04:00 PM
Ramadan Working Hours
Ramadan Office Hours Sunday - Thursday
08:00 AM - 02:00 PM
Ras Al Khaimah International Airport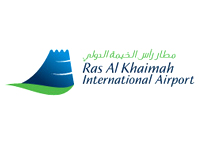 About Department
Established in 1976, Ras Al Khaimah International Airport is midway between Europe and the Far East and is the gateway between Ras al Khaimah and the world. It operates passenger and cargo services to a variety of destinations covering Europe, the Middle East, North & East Africa, Central Asia, Sub-continent.
Vision
To be a successful world class airport that serves its customers to the best of its abilities, thereby contributing to the long-term growth and prosperity of our airport, our emirate and its people
Mission
Through our professional service, we will ensure every customer has a positive experience that does credit to our team, our airport, and our emirate.