Contact Details
+97172075200, +97172448111

+97172448199

501

administration@rakairport.com
www.rakairport.com
Working Hours

Office Hours 8:00 AM - 4:00 PM
Public Service Hours 8:00 AM - 4:00 PM
Ramadan Working Hours

Ramadan Office Hours 7:30 AM - 2:30 PM
Ras Al Khaimah International Airport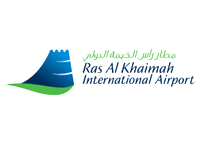 About Department
Established in 1976, Ras Al Khaimah International Airport is midway between Europe and the Far East and is the gateway between Ras al Khaimah and the world. It operates passenger and cargo services to a variety of destinations.
The airport began in April 2007 an extensive expansion program including a significant upgrade of the passenger terminal building, public transport infrastructure, and the building of new cargo terminal with state of the art facilities.
Located about eighteen kilometers from the city, the airport is not only modern with state-of-the-art equipment and facilities but also boasts a 3,760 meters long runway.
Vision
To be a successful world class airport that serves its customers to the best of its abilities, thereby contributing to the long term growth and prosperity of our airport, our emirate and its people.
Mission
Through our professional service, we will ensure every customer has a positive experience that does credit to our team, our airport and our emirate.