Contact Details
+97172279333

+97172272747

5335 RAK.UAE

contact@hr.rak.ae
https://hr.rak.ae/ar/Pages/default.aspx
Working Hours

Office Hours Monday - Thursday
07:30 AM - 03:30 PM
Friday
07:30 AM - 12:00 PM
Public Service Hours Monday - Thursday
07:30 AM - 03:30 PM
Friday
07:30 AM - 12:00 PM
Human Resources Department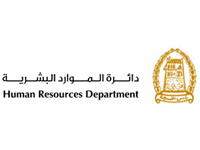 About Department
The Department of Human Resources (DoHR) is one of the supporting departments in the machinery of RAK Government. The Department supervises the government human resources in light of the Human Resources Law and its rules and regulations.
The Department of Human Resources (DoHR) was established in 1971 under the name of "The Public Personnel Affairs Department" pursuant to Emiri Decree No. 3 issued by H.H. The Ruler of Ras Al-Khaimah. The name was later changed to "The Civil Service Department" under a decision by RAK Crown Prince and Deputy Ruler in July 2008. In July 2013, the Department name was changed to "The Department of Human Resources (DoHR)" pursuant to Law No. 1 of 2013 on government human resources.
Vision
Outstanding and Happy Human Resources in a Leading Government
Mission
Effective and efficient development and management of government human resources through building policies with our partners, equipping them with the means to achieve optimum performance, and ensuring their compliance, and to provide innovative services and solutions in line with the related best practices.
The HRD shall be particularly responsible for carrying out the following tasks
Look into, suggest, review, and update the HR management legislations applicable across the government.
Develop and issue rules, regulations and executive resolutions regarding different areas of HR Management in light of the applicable legislations and work developments
Review and ratify the proposed organizational structures in coordination with the concerned government entity as assigned to the Department by the Ruler and/or the Executive Council.
Enable RAK government entities to apply the HR management legislations and systems.
Monitor RAK government entities compliance with the provisions of this law and the executive regulations thereof.
Approve the HR procedures in accordance with the distribution of powers system issued by the Department in light of the changes.
Review and ratify RAK government HR budget in terms of jobs number, grade, and type.
Review the salaries and allowances paid to employees, conduct the necessary studies in coordination with the concerned entity, and submit recommendations to the Executive Council.
Supervise the planning, execution, operations, maintenance and development of the government HR e-system.
Supervise the planning and execution of new initiatives and services related to HR management in coordination with the concerned entities.
Develop the job performance of HR units and coordinate with government entities regarding their performance development plans and programs.
Look into objections to the decisions issued by the grievance committee in the government entities according to the rules set by the Department in line with the provisions hereof.
Build a complete manpower database for the government in particular and the Emirate in general in coordination with the concerned entities.
Conduct HR management related studies and research, and issue statistical reports.
Represent the government in the area of HR management in councils, committees, conferences, etc.
Any other authorities assigned thereto by the Ruler and/or Executive Council.