Working Hours

Office Hours
08:00 AM - 04:00 PM

Public Service Hours
08:00 AM - 04:00 PM
Ramadan Working Hours

Ramadan Office Hours
07:30 AM - 02:30 PM
Ras Al Khaimah Economic Zone (RAKEZ)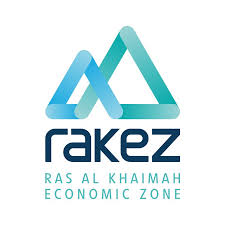 About Department
Ras Al Khaimah Economic Zone (RAKEZ) is a powerhouse business and industrial hub strategically located in the heart of Ras Al Khaimah, United Arab Emirates (UAE) that offers wide-ranging customisable solutions to investors from all over the globe.
Established in 2017, RAKEZ currently houses over 14,000 multinational companies from more than 100 countries covering over 50 industries, making it one of the largest economic zones in the region.
RAKEZ uniquely offers free zone and non-free zone entity formations, and provides its clients easy access to fast-growing markets in the Middle East, North Africa, Europe, South and Central Asia through the major logistical hubs available in the emirate. These include five seaports, an international airport and multi-lane superhighways.
The authority is a customer-focused entity offering cost-effective and efficient services. With its simplified business set-up processes, fast-track visa, licence issuance and ongoing business support services in a one-stop shop environment, clients are ensured to experience complete ease of doing business with assistance every step of the way.
Committed to meet individual company needs, RAKEZ provides a variety of facility choices such as Flexi facilities, standard offices, executive offices, warehouses and land plots for development across specialised zones. These include RAKEZ Business Zone that caters to the service sector; Al Hamra Industrial Zone, Al Ghail Industrial Zone and Al Hulaila Industrial Zone for manufacturing, industrial projects, trading, assembly and logistics; RAKEZ Academic Zone for educational institutions and academic consultancy service providers; and RAKEZ Media Zone, which serves media firms and professionals.
In addition to a wide range of customisable solutions for existing clients and potential investors, RAKEZ offers far-reaching support with three local offices in Ras Al Khaimah, Dubai and Abu Dhabi, and international offices in India, Turkey and Germany.
A leading economic zone, RAKEZ is dedicated to attracting investors from all around the globe to underpin Ras Al Khaimah's thriving economy and nurture them in its cost-effective ecosystem where businesses effectively collaborate and grow.
Vision
To become a leading global investment destination.
Mission
Develop fit-for-purpose infrastructure and smart customer centric business solutions enabling a comprehensive commercial, trade and manufacturing hub that helps our customers grow and attract diversified investments.