Ras Al Khaimah Commander-in-Chief Launches Women's Jiu-Jitsu Initiative June 20,2018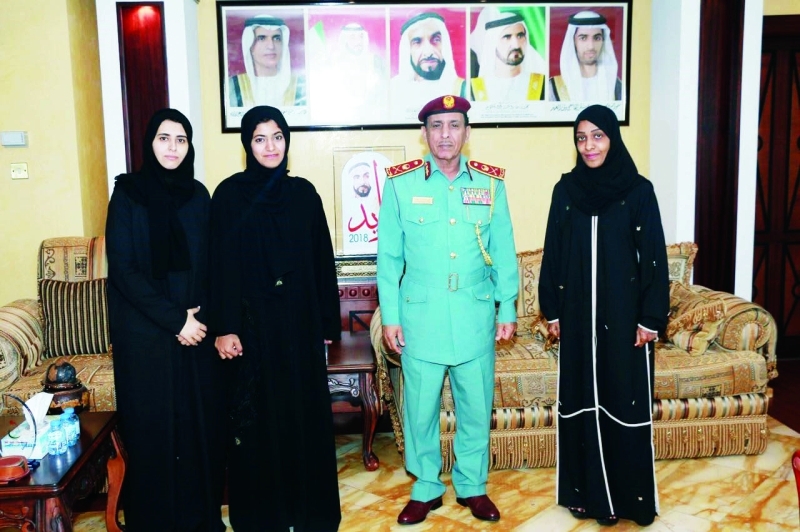 Major General Ali Abdullah bin Alwan Al Nuaimi, Commander-in-Chief of the Ras Al Khaimah Police received women delegation from Ras Al Khaimah Sports and Cultural Club, headed by Deputy Chairman, Hessa Saif and accompanied by the Club's Assistant Secretary, Ibtisam Al Mehri.
and Shaikha Al Khattari, Head of the Women's Support Team (Jiu-Jitsu). Major General Al Nuaimi stressed on the keenness of the Directorate General of Police in Ras Al Khaimah to strengthen communication and cooperation, especially in matters concerning Emirati women. Hence, an initiative was launched in the Directorate General to form a Jiu-Jitsu team, in collaboration with the Ras Al Khaimah Sports and Cultural Club, which hosts the top Jiu-Jitsu women team in the Emirate.