RAKEZ Inaugurate New Service Center in Ras Al Khaimah August 07,2018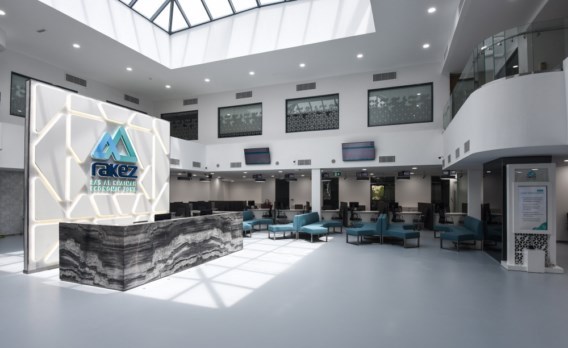 Ras Al Khaimah Economic Zone (RAKEZ) announced yesterday the opening of its new service center in Al Nakheel, in RAKEZ Business Zone.. The center houses all of RAKEZ wide-ranging services under one roof, from visa, licensing and leasing to an array of value-added services, offering customers a simplified and seamless service delivery.
Ramy Jallad, Group CEO of Ras Al Khaimah Economic Zone (RAKEZ), said: "The launch of our integrated service centers aims to provide a smooth and easygoing service to our customers. These centers provide a variety of services and enable customers to complete all their requests in the same building."
"The new RAKEZ service center at Nakheel is the second integrated service center launched this year following the opening of our one-stop shop in Al Hamra in January. The Authority takes into consideration the needs of its customers, confirming its commitment to providing the ultimate business environment," he added.
Mr. Jallad said that the new center in Al Nakheel is another achievement to RAKEZ. He added customers can always expect more projects to grow their businesses, pointing out that work is underway to transform the Authority's headquarters in Dubai and Abu Dhabi into full service centers. He also revealed the Authority intends to automate all its services in the near future.