RAK Police Launches Smart City Project for Smart Security Surveillance September 06,2018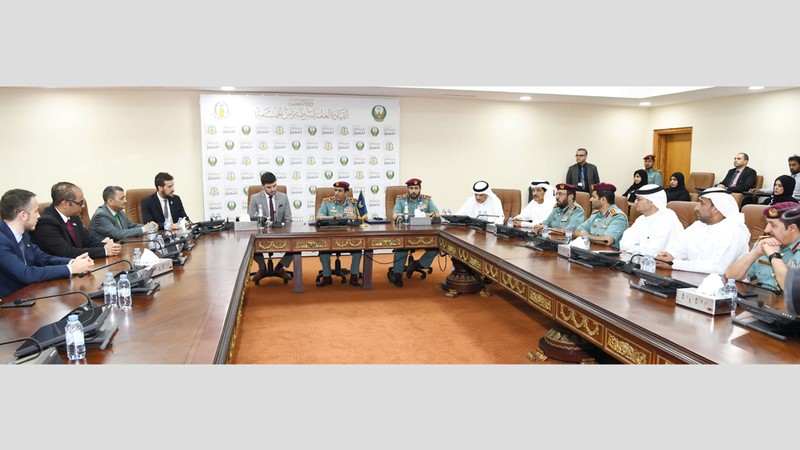 On Wednesday, Ras Al Khaimah Police launched a security surveillance system that will use artificial intelligence and be linked to 125,000 CCTV cameras installed across the emirate as part of the Himaya security project.
The system will be using massive databases that detect and analyze vehicles' number plates, faces and locations in order to curb crimes in the Emirate.
The announcement came during the signing event of the strategic partnership for technological security with G4S. The agreement was signed by Major-General Ali Abdullah Bin Alwan Al Nuaimi, Commander-in-Chief of Ras Al Khaimah Police and Grant McArthur, Managing Director of G4S. The project aims to enable police to ensure security and realize the vision of the Ministry of Interior in spreading safety and security throughout the UAE.
"The digital security surveillance system is part of the Smart City project developed to adopt a future artificial security system," said Major General Ali Abdullah Bin Alwan Al Nuaimi, Commander-in-Chief of Ras Al Khaimah Police. "This system supports smart city programs is digital security."
"The emirate of has been named the safest city in the country in 2017 with up to 99.77 per cent of residents feeling safe to work, live, and build families. The new system will boost the emirate's position as a safe city locally and worldwide. The project will help increase the sense of security, reduce crime, traffic accident deaths, and speed up emergency response times."
For his part, Brig Jamal Ahmad Al Tair, head of the General Resources and Support Services Department at Ras Al Khaimah Police, said: "The surveillance system, operating on high definition smart cameras, is flexible and can be further developed. It will be connected with all local authorities and departments in the emirate via the central operations room. The new system will be linked to the 125,000 surveillance cameras installed across the emirate."