RAK Police Chief Launches Intelligent Road Security Program at AED 0 July 07,2018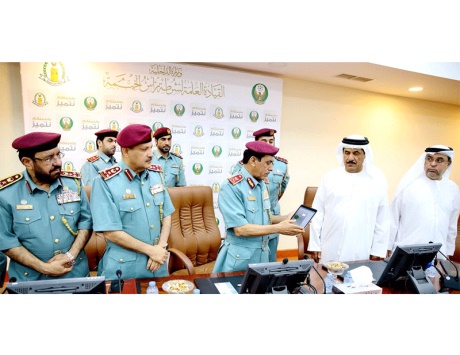 Major General Ali Abdullah Bin Alwan Al Nuaimi, Commander-in-Chief of the Ras Al Khaimah Police, inaugurated the Ras Al Khaimah Intelligent Internet Security Control Program, in the presence of director generals, senior officers and a number of police officers involved in traffic matters.

The Major General praised the AED 0 project for fully relying on human cadres and on the current technical systems and resources in the RAK Police General Command to reduce traffic deaths and achieve the Ministry of Interior's second strategic objective towards 'Making Roads Safer.' Al Nuaimi also praised the Program for supporting the UAE Vision 2021 National Agenda by lowering the Traffic Death I Index for reducing "traffic deaths" indices to no more than 3 per 100,000 inhabitants. He also stressed that Ras Al Khaimah Police is keen to develop policing practices by introducing further opportunities for improvement and development, and by keeping pace with advanced technology to achieve the happiness of drivers.