Direct flights to be launched from Luxembourg to Ras Al Khaimah September 13,2018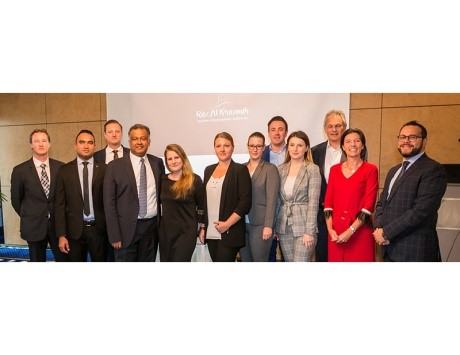 Direct weekly flights from Luxembourg to Ras Al Khaimah airport will be launched from October to cater to the increasing number of visitors to the emirate, the Ras Al Khaimah Tourism Development Authority (RAKTDA) announced on Wednesday.
The flights will be operated by European tour operator LuxairTours.
From October 24, 2018, LuxairTours will fly every Wednesday directly to Ras Al Khaimah airport.
The operator has also signed agreements with several luxury hotels in Ras Al Khaimah to offer accommodation packages combined with experiences such as the world's longest zip-line.
Ras Al Khaimah has been focussing on growing its culture and leisure tourism portfolio and offers several sports and adventure, natural beach, desert and mountain activities.
It has been seeing a growing number of overseas visitors – international markets accounted for 66 per cent of overall visitors to the emirate in the first half of 2018.
As part of its Destination 2019 strategy, RAKTDA is also increasing its promotions in Europe.
Haitham Mattar, CEO of RAKTDA said: "As we are on track to exceed our projection of one million visitors by the end of the year, we're very pleased to see an ongoing growth of strategic partnerships with key players in the aviation and travel industry globally."
Earlier this month, Ras Al Khaimah International Airport also inaugurated its new-look duty free shopping area, following extensive renovations in response to an increasing number of passengers in recent years.
The airport now welcomes direct charter and scheduled services from global destinations such as Cairo, Islamabad, Jeddah, Lahore, Peshawar, Calicut, Katowice, Poznan, Warsaw, Wroclaw, Prague and Moscow.
The emirate plans to welcome 2.9 million visitors annually by 2025.